You can break your content into several pages to gain more clicks. With JNews, we provide a feature for you to split your content by heading tag. By using this feature on your post, it will increase page views and reduce bounce rate of your site. We also provide several options, so your splitted content can be more interactive.
In this part, we will briefly guide you how to use split post feature with JNews easily.
JNews Split Post Plugin
---
To enable split post feature on your website, you just need to install JNews – Split Post plugin. You can easily install and activate this plugin from Plugin Dashboard by go to JNews Dashboard → Plugin

Setup Split Post
---
Right after you've done with the plugin activation, next you can setup split post into certain post. You can follow the instructions below :
First, edit certain post on your website which content needs to be splitted.
After you turning on Enable Post Split option, Post Split Option panel will occurs.

As you can see on the image above, you will notice there are several options that you need to set up.

Post Split Template
On this option you can choose post split template that you want to use.
Split Post Tag
On this option you can choose which heading tag that you want to use as split filter of the current post.
Split Header Numbering
On this option you can choose the numbering type of split header.
Load Mode for Post Split
On this option you can choose load more method for the split post.
Split Post Preview
---
The following attached image is the preview of split post on a website.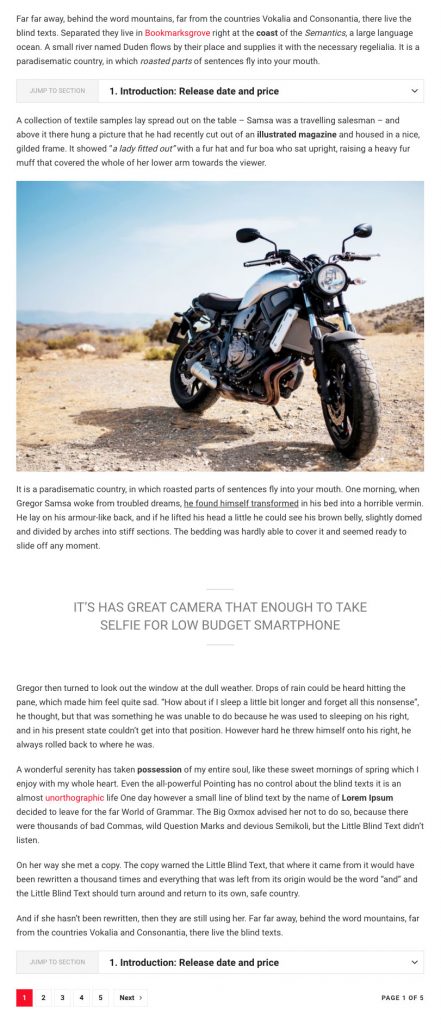 Created in Denpasar, Bali by Jegtheme. 2021