On JNews : Search Option, there are two section options that you will find :
Search Content
Live Search Setting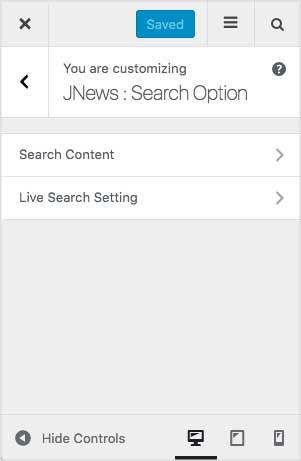 Info
If you're not familiar with JNews Customizer yet, you might need to check our Customizer Overview.
1. Search Content
---
Only Search Post
By default, WordPress search will also look for your single page. By enabling this option, it will make search only on post type.
2. Live Search Setting
---
In this part, you can setup general live search setting for your website.
Enable Live Search Block
Turn on this option to enable live search block.
Live Search Number of Post
Set number of post for live search.
Live Search Date Format
Choose date format for live search.
Custom Live Search Date Format
Insert custom date format for live search. Please note, this option will appear if you choose Custom Format on Live Search Date Format option.
For more detail about date format, please refer to Developer Codec.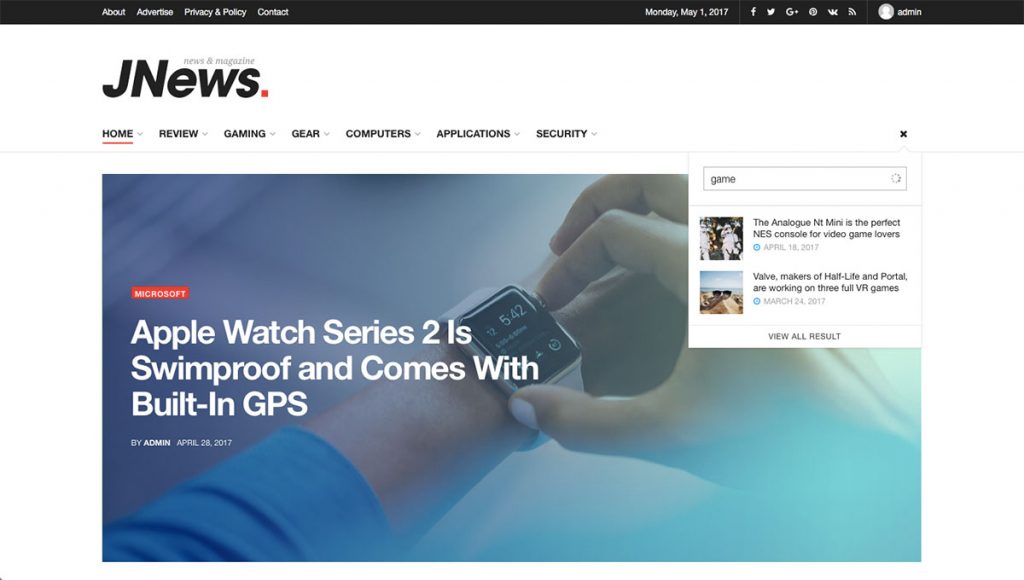 Created in Denpasar, Bali by Jegtheme. 2023