In October of 2015, the AMP Project initiative launched by Google. It is an open source project that will improve your website performance on mobile devices. AMP boasts its own lightweight framework (AMP HTML)  and was designed to build super light web pages, thus cutting down on loading times on mobile devices.
Also AMP aims to support a range of ad networks, formats and technologies. AMP will deliver ads that are fast whilst allowing the content to look good and grab the viewer's attention. No need to worry, JNews is fully supported AMP ads. For more complete information about setup AMP ads, please hit this link.
Google AMP Setting
---
To enable Google AMP on your website, you will need to install both of WordPress AMP and JNews AMP plugin. You can easily install and activate this plugin from Plugin Dashboard by going to JNews Dashboard → Plugin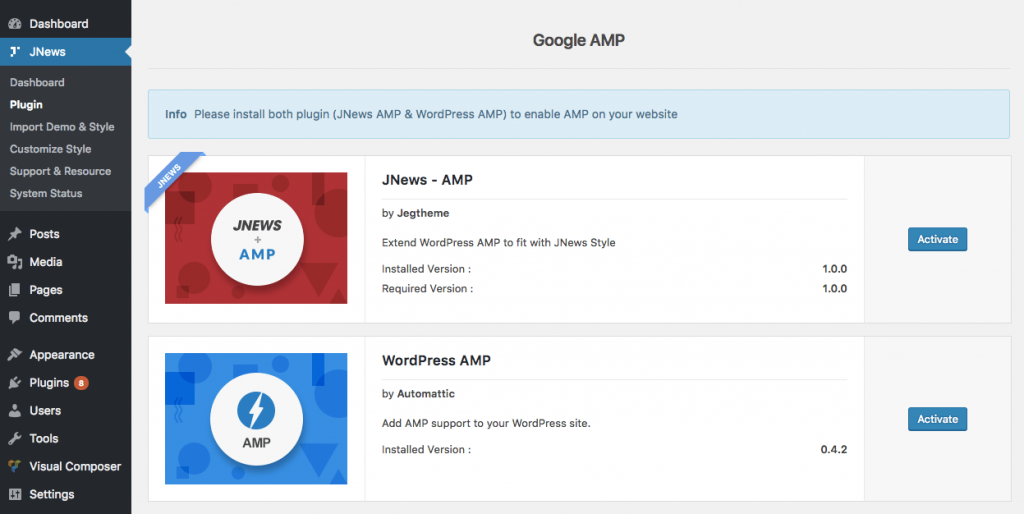 Right after you've done with the plugin activation, you need to configure the AMP plugin by going to WordPress Dashboard → AMP → General, set the Template Mode option to Reader.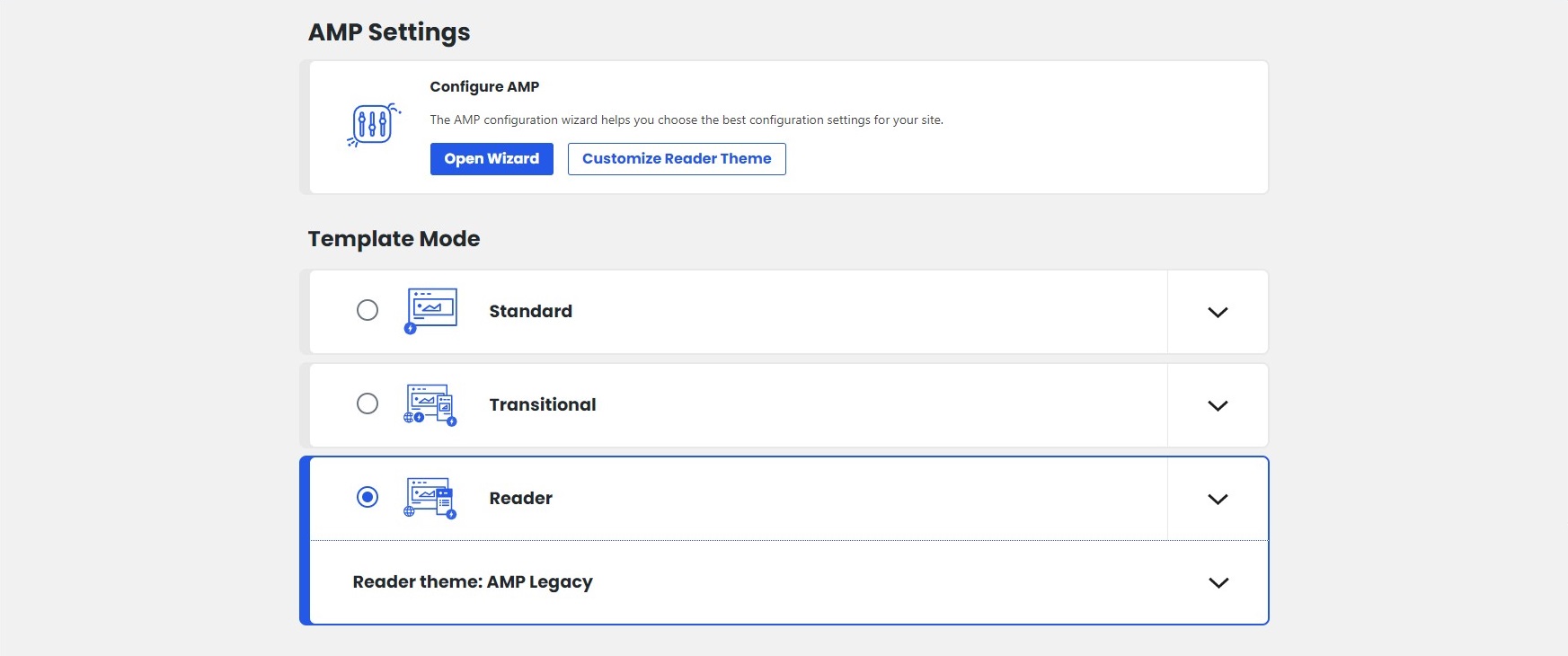 After you've done with configure the AMP plugin, you can check your post on AMP version by adding /amp/ at the end of your post url. For example : http://yourdomain.com/your-article/amp/. Please note, AMP page only enable for single post page.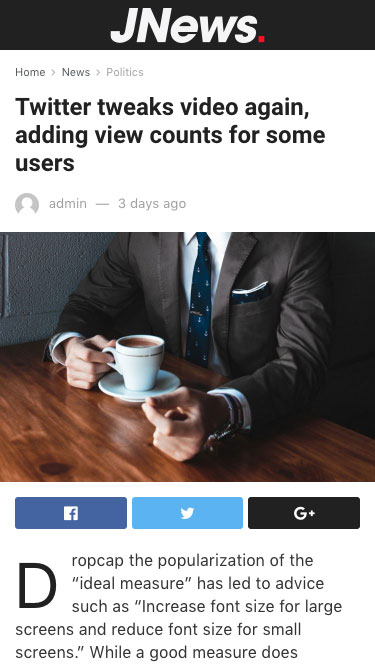 Created in Denpasar, Bali by Jegtheme. 2023