There are a few things that we will explain to you on this section that related to creating a custom post template:
Create New Template

Global Post Template
Override Post Template
1. Create New Template
---
Firstly you will need to create a new template. You just need to go to WordPress Dashboard > Post Template > Add New. We already provide specify elements for custom post template. You can find the element under Post Template element category.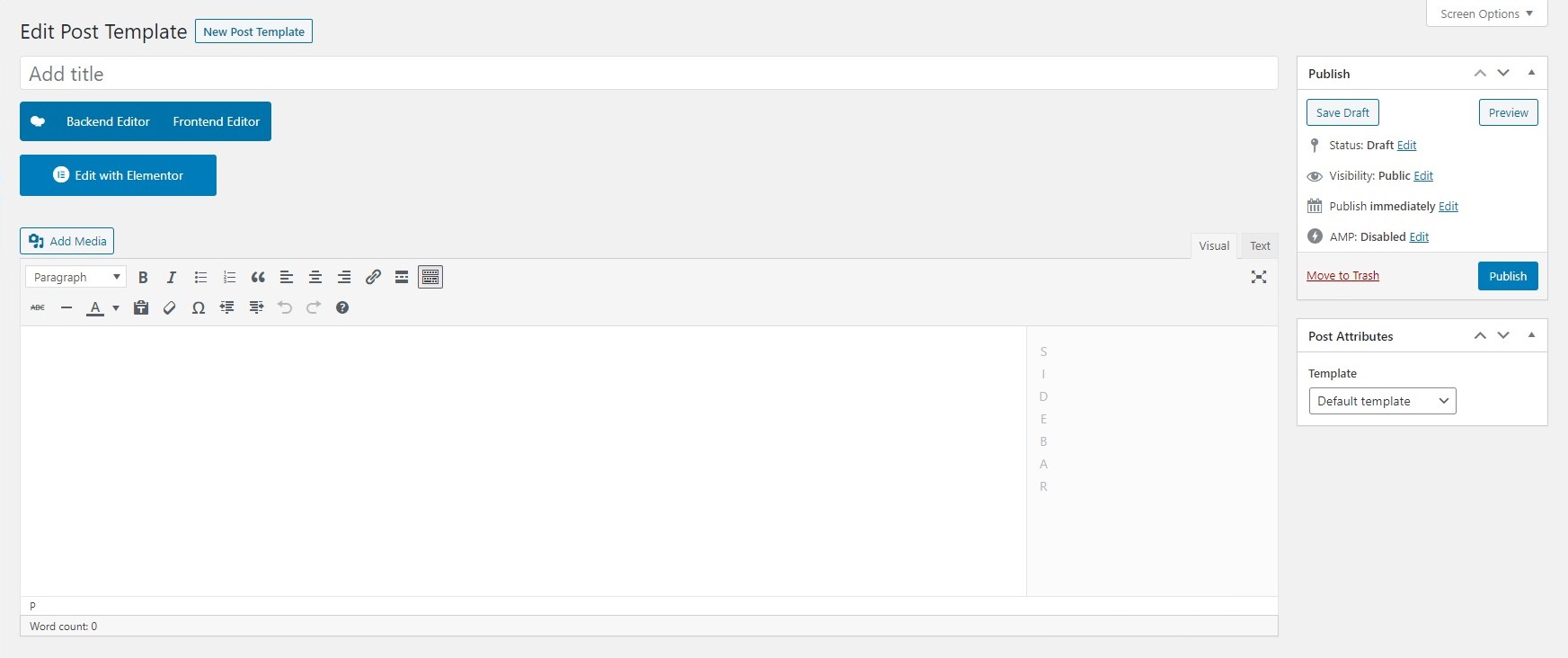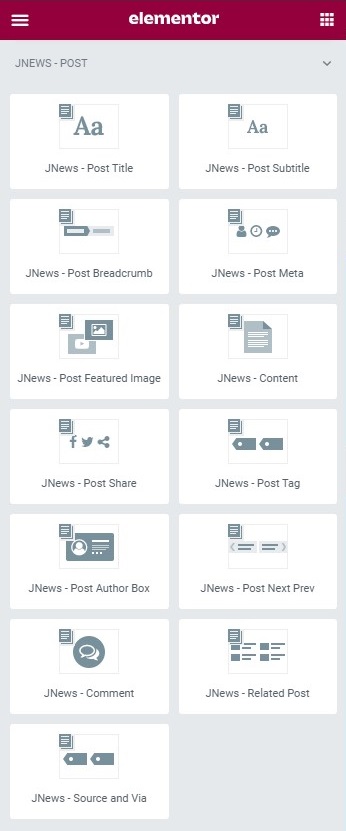 You can use this WPBakery content as an example:
[

vc_row

full_width

=

"stretch_row_content_no_spaces"

content_placement

=

"middle"

]

[

vc_column

width

=

"1/2"

]

[

jnews_post_feature

compatible_column_notice

=

""

image_size

=

"1140x570"

gallery_size

=

"1140x570"

]

[

/

vc_column

]

[

vc_column

width

=

"1/2"

css

=

".vc_custom_1575616396005{padding-right: 50px !important;padding-left: 50px !important;}"

]

[

jnews_post_title

]

[

jnews_post_meta

compatible_column_notice

=

""

]

[

/

vc_column

]

[

/

vc_row

]

[

vc_row

css

=

".vc_custom_1575616463914{margin-top: 30px !important;}"

]

[

vc_column

width

=

"1/6"

]

[

/

vc_column

]

[

vc_column

width

=

"2/3"

]

[

jnews_post_content

compatible_column_notice

=

""

]

[

jnews_post_tag

]

[

jnews_post_author

compatible_column_notice

=

""

]

[

jnews_post_comment

compatible_column_notice

=

""

]

[

/

vc_column

]

[

vc_column

width

=

"1/6"

]

[

/

vc_column

]

[

/

vc_row

]

[

vc_row

]

[

vc_column

]

[

jnews_post_related

compatible_column_notice

=

""

match

=

"category"

pagination

=

"disable"

number

=

"5"

excerpt

=

"20"

]

[

/

vc_column

]

[

/

vc_row

]
2. Global Post Template
---
After making a custom post template for the single post then you need to set up the Single Post Setting option. Firstly you need to go to Customizer > JNews : Single Post Option > Single Post Option. In there, you will find Single Blog Post Template section. Please check this image below for detail: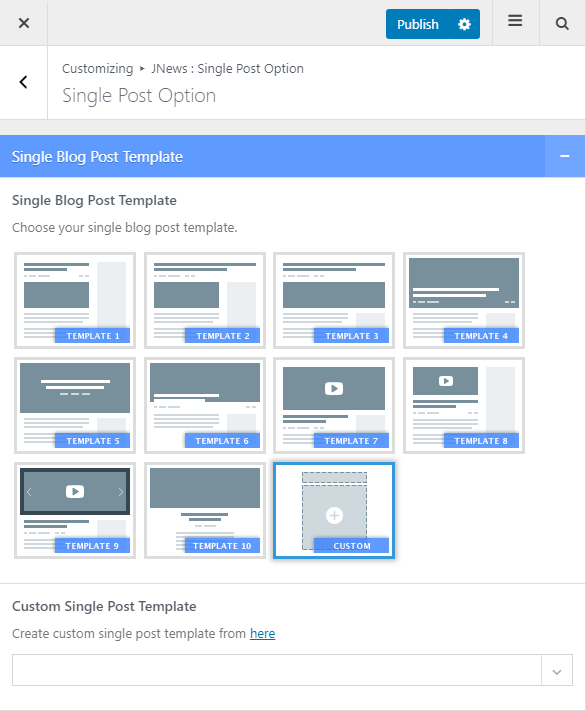 3. Override Post Template
---
You can set the custom post template for specific post. Firstly you need to go edit a certain post. On the post editor dashboard, you will find JNews : Single Post Setting meta box. Please check this image below for detail: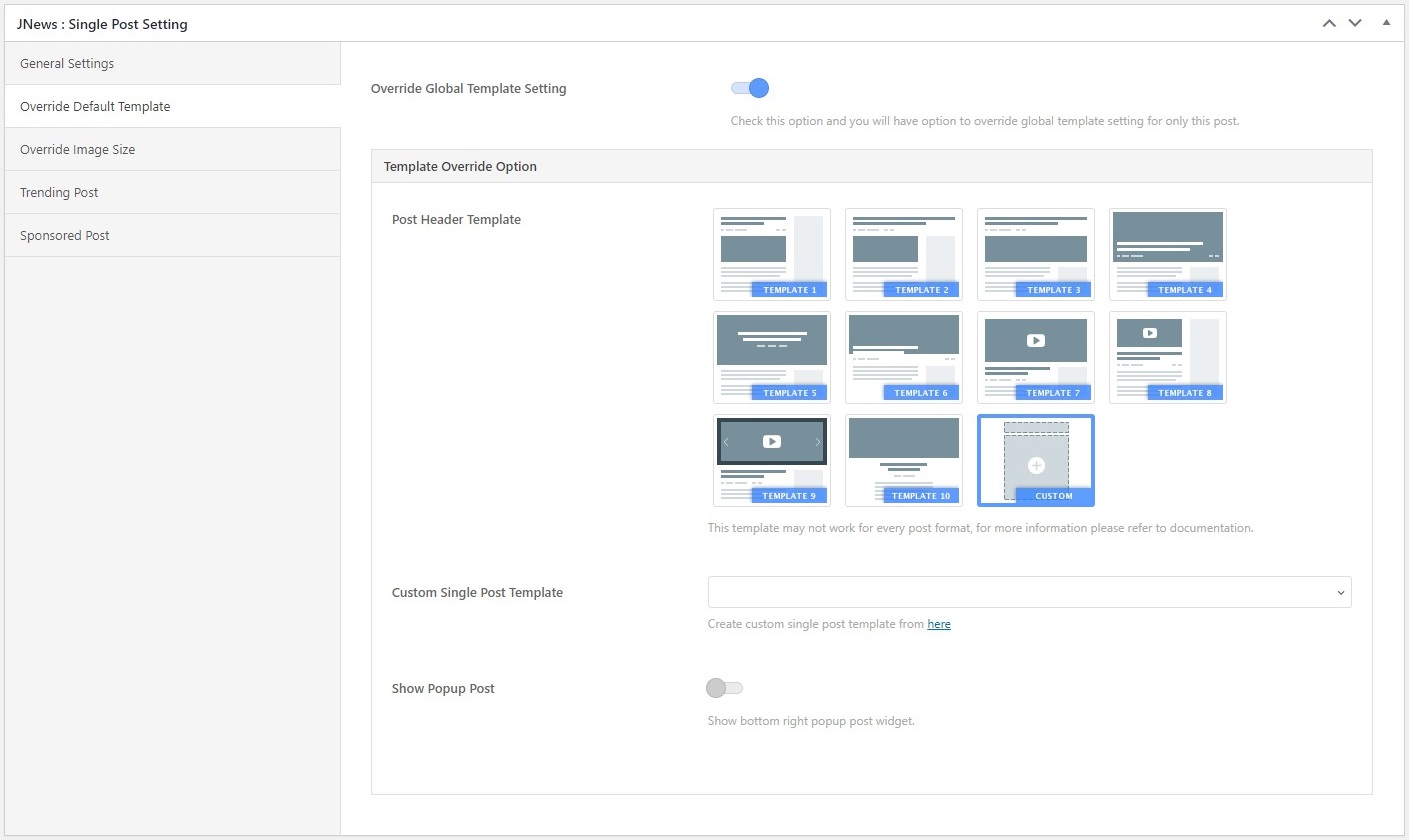 Created in Denpasar, Bali by Jegtheme. 2023