Starting at JNews v11, we integrate JNews with JegAI Assistant, an exclusive AI writer assistant service that utilizes cutting-edge artificial intelligence technology powered by OpenAI to generate high-quality, unique content for your website.
Say goodbye to repetitive and time-consuming writing and take your content creation to the next level.
The guide is separated into the sections below. Click on it to navigate to the designated section.
---
First, you need to update the JNews theme to version 11 or above. After that, you need to update the JNews Essential plugin to version 11 or above. Next, you can follow the step below on how to get and connect your API Key.
---
Wait, before you try to connect your API Key, there's some good news for you. We provide a free trial of JegAI Assistant for JNews users. So if you have a copy of JNews, then you will get free trial access to JegAI Assistant.
To connect your API Key, go to WordPress Admin Dashboard → AI Assistant. Then click the Connect & Activate button.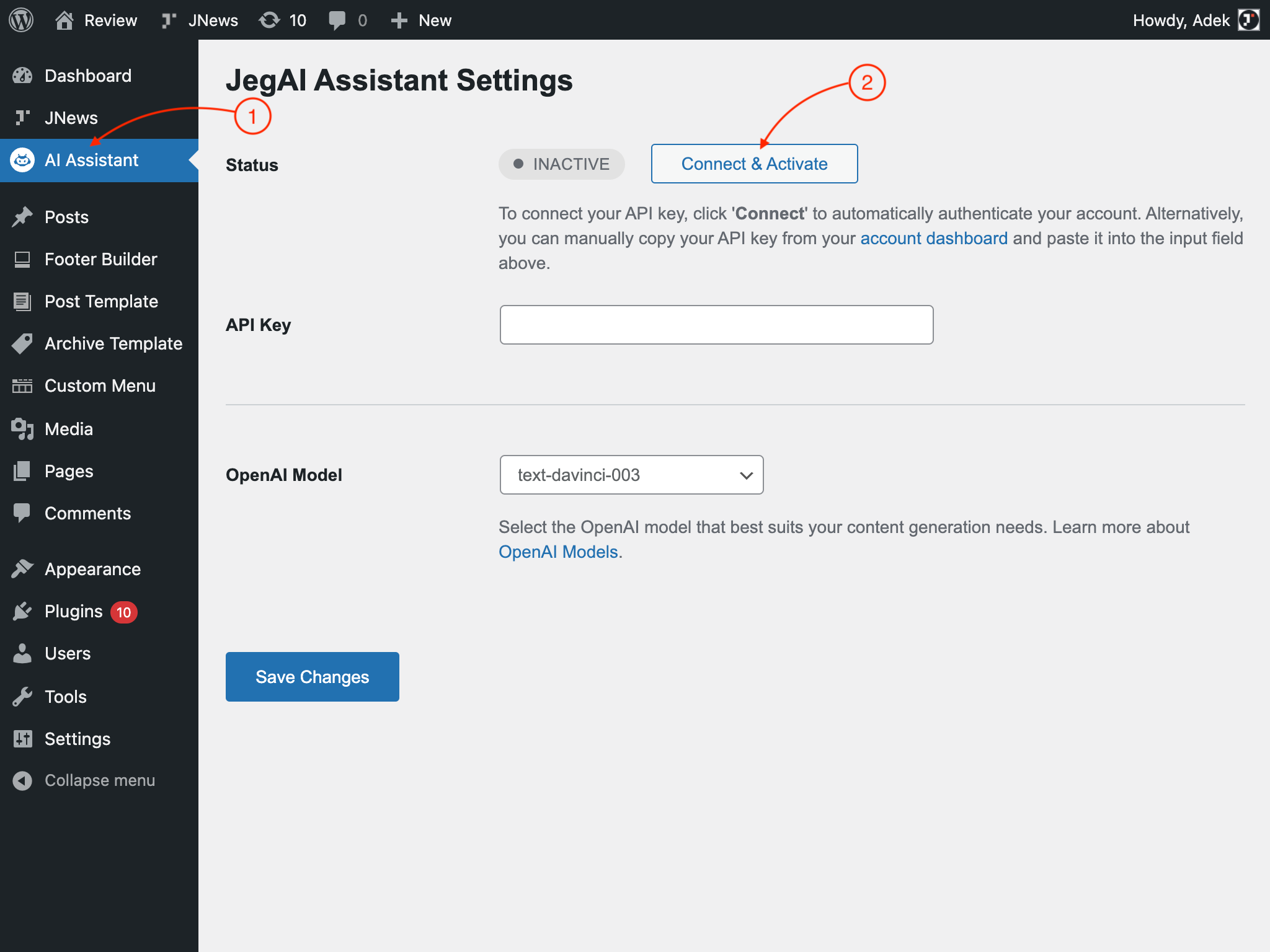 If you're not logged in yet on our Support Forum website, then you will redirect to login into your Envato account.
After you log in, then you will be redirected back to our Support Forum, then you just need to copy the API Key or click the key button. You also can create and remove the existing API Key.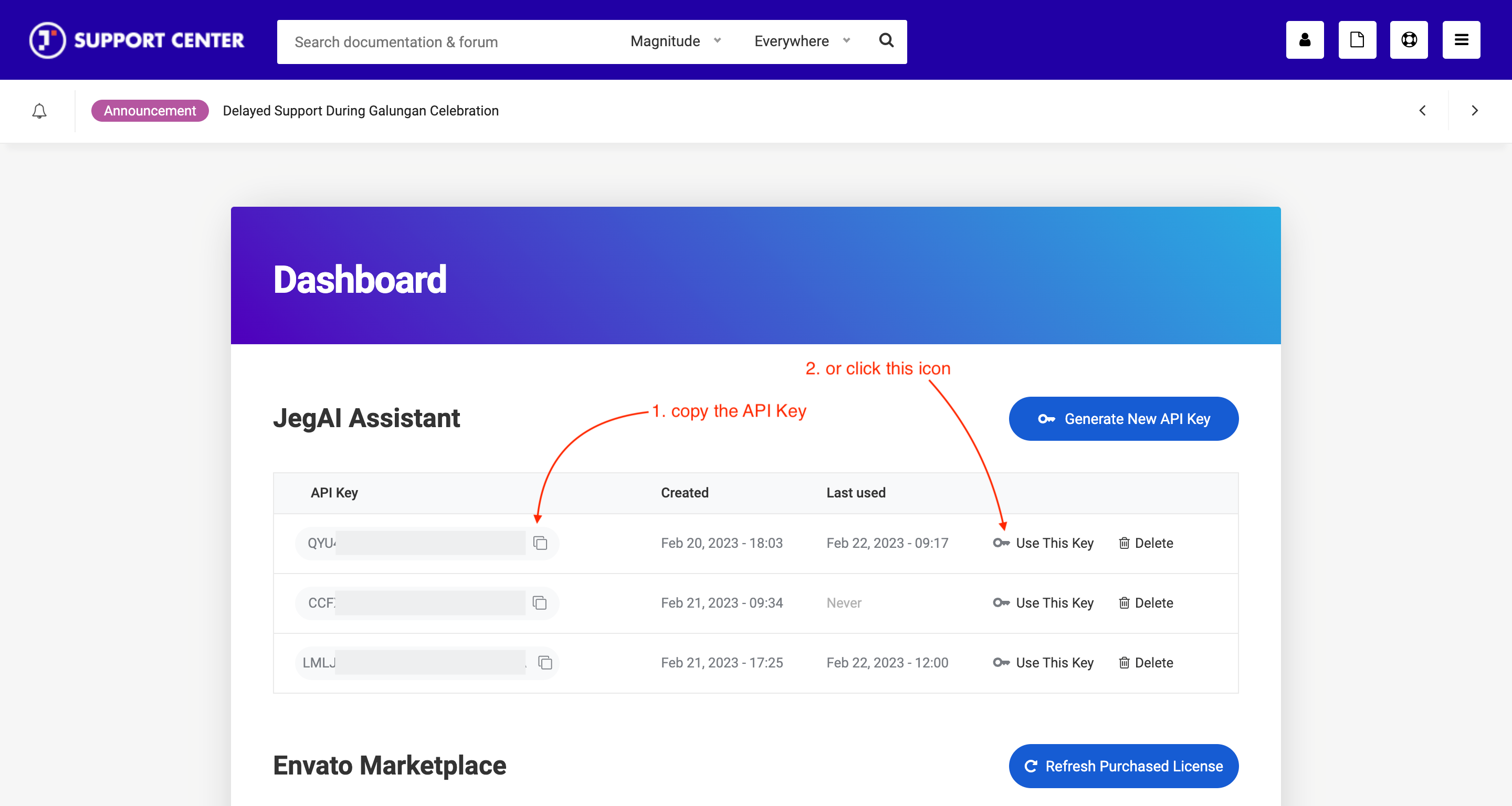 After that, you can insert the API Key, and don't forget to click the Save Changes button.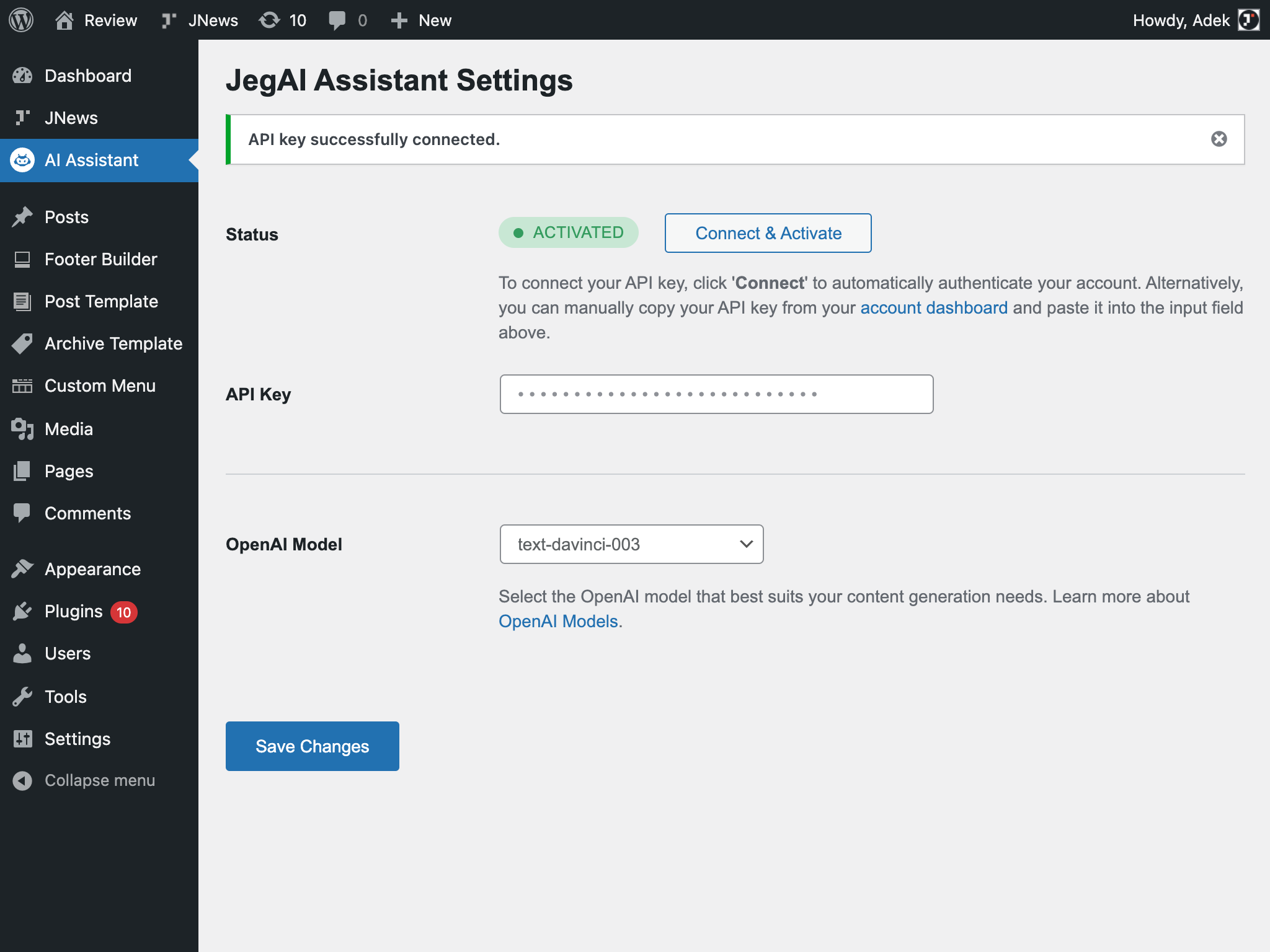 On this page, you also can choose the OpenAI model. We offer various models, and you can select the one that is most suitable for your content generation requirements.
---
Now you're ready to generate content using JegAI Assistant. For now JegAI Assistant is available on Gutenberg and Classic Editor. You will notice there's a JegAI Assistant button on the content editor.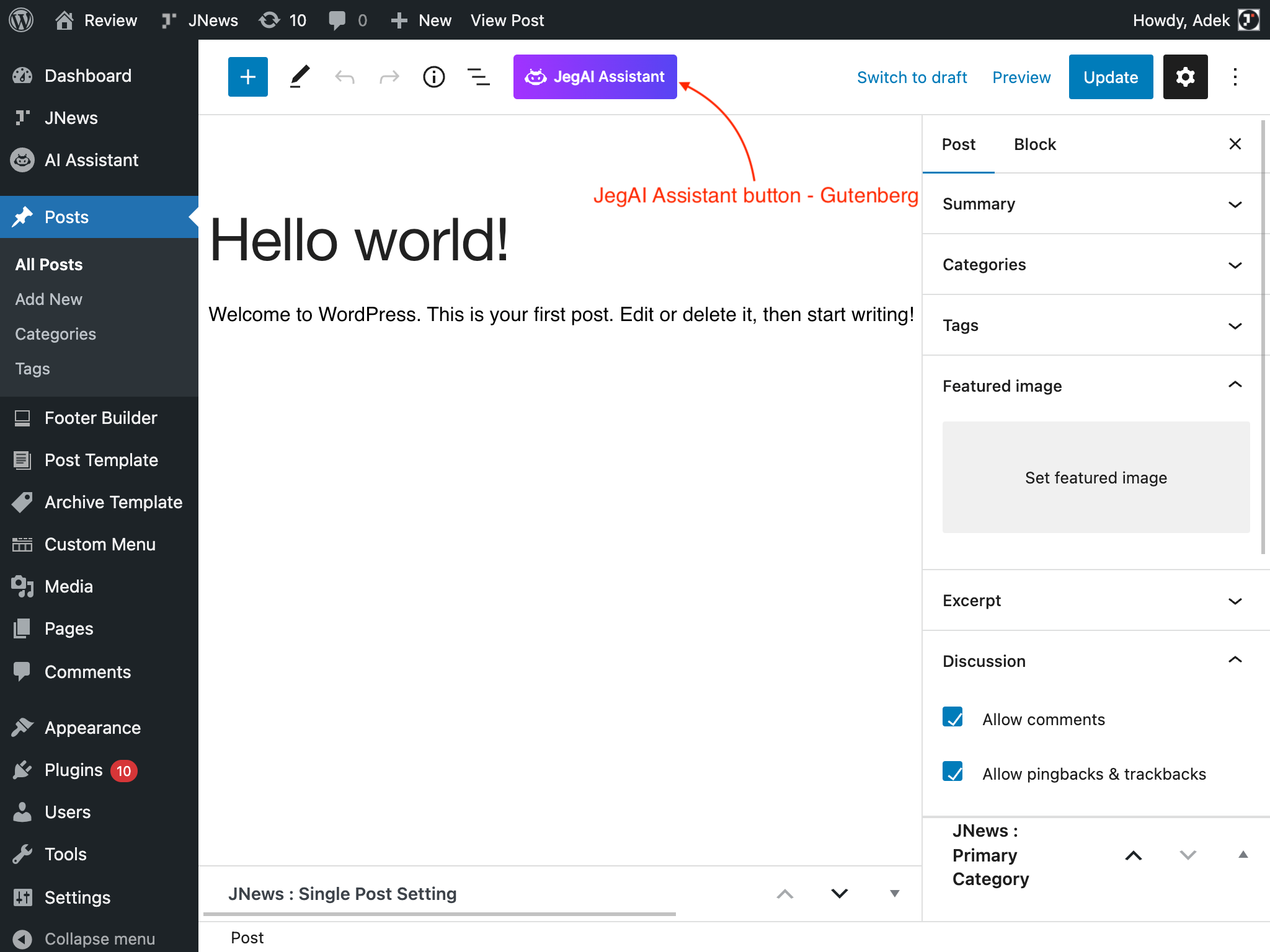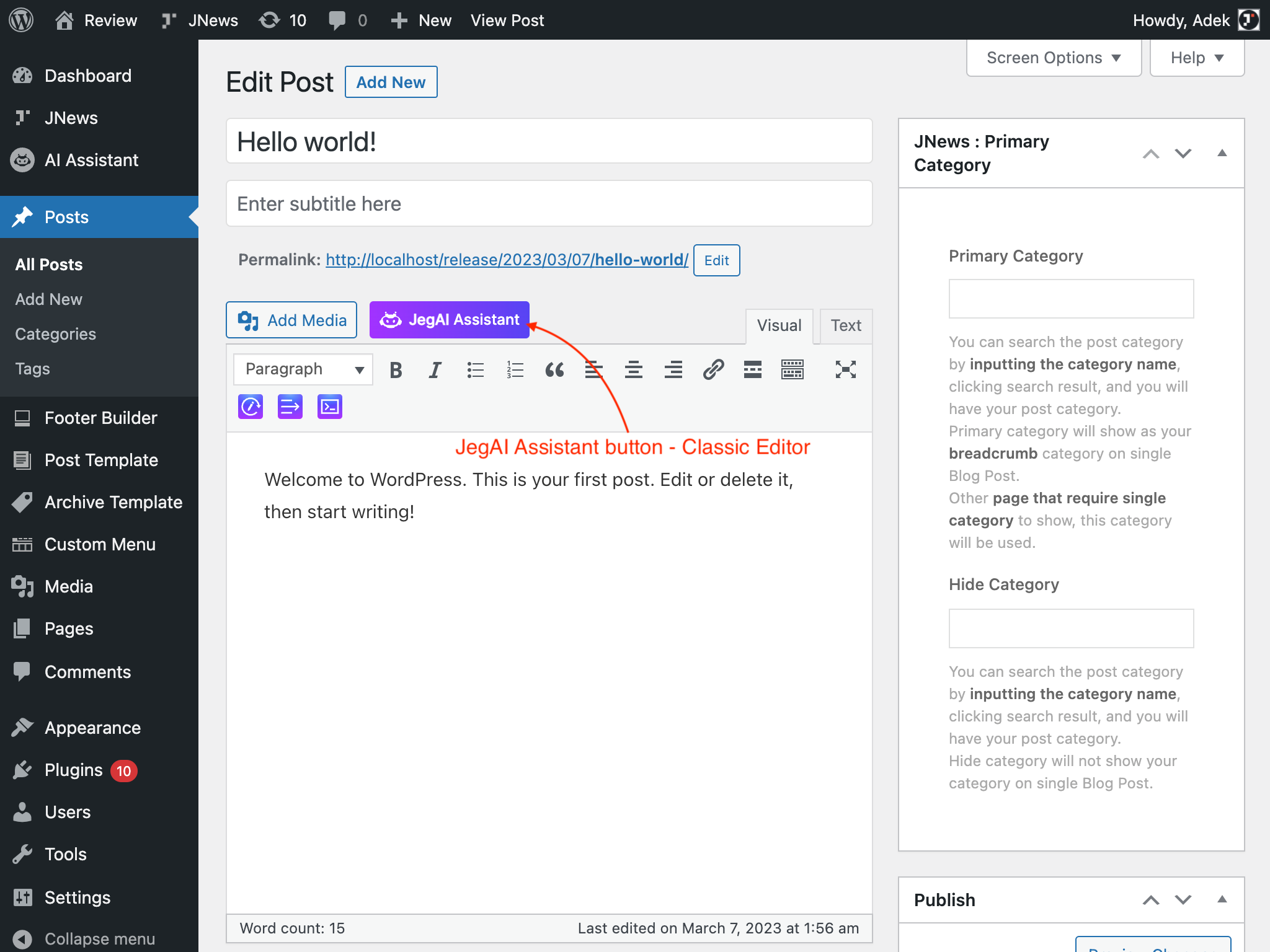 There's a popup will be shown when you click the JegAI Assistant plugin. There you can choose the type of content you want to generate such as post title, sub-heading ideas, or post content.
You also can translate the content result into multiple languages. We support around 44 languages.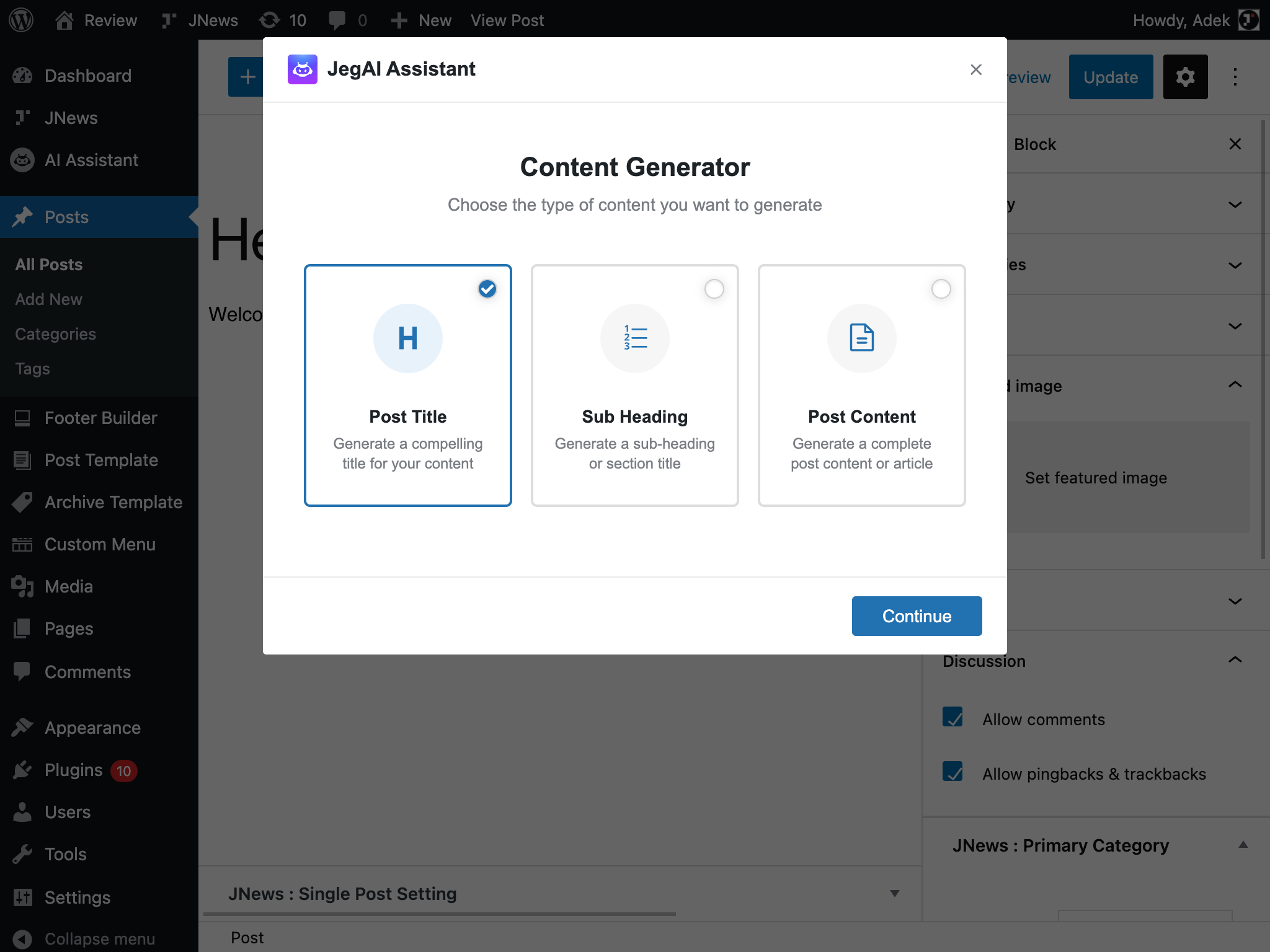 No worry if you won't generate content from scratch. You also can modify and elevate your existing content using the Rephrase Content feature, Expand Content feature, and Execute Prompt feature.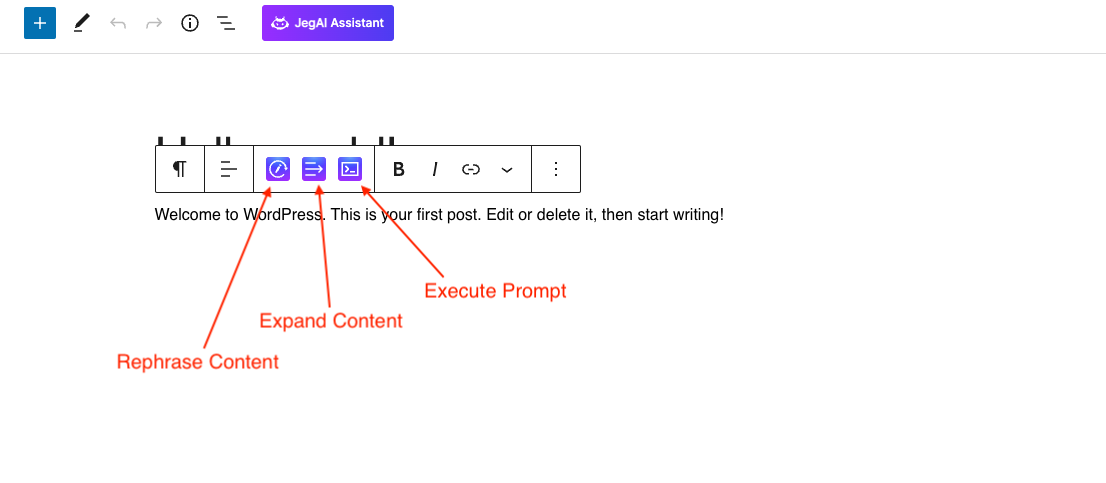 ---
We understand the importance of having access to the best tools and resources in order to achieve your goals, which is why we are constantly striving to improve and enhance our services. With our premium package, you can be sure that you are getting the best possible value for your investment.
So, if you're ready to take your experience to the next level, we invite you to upgrade to our premium package now. We're confident that you'll be delighted with all the extra benefits and features that come with it. Get the premium plan here.
Created in Denpasar, Bali by Jegtheme. 2023