You can disable right click and show your website credit using this feature.
To enable this feature go to JKreativ Dashboard→General Setting→Right Click Behaviour
If you enable this option, you will need to provide credit with shortcode available on editor.
Right Click Example
---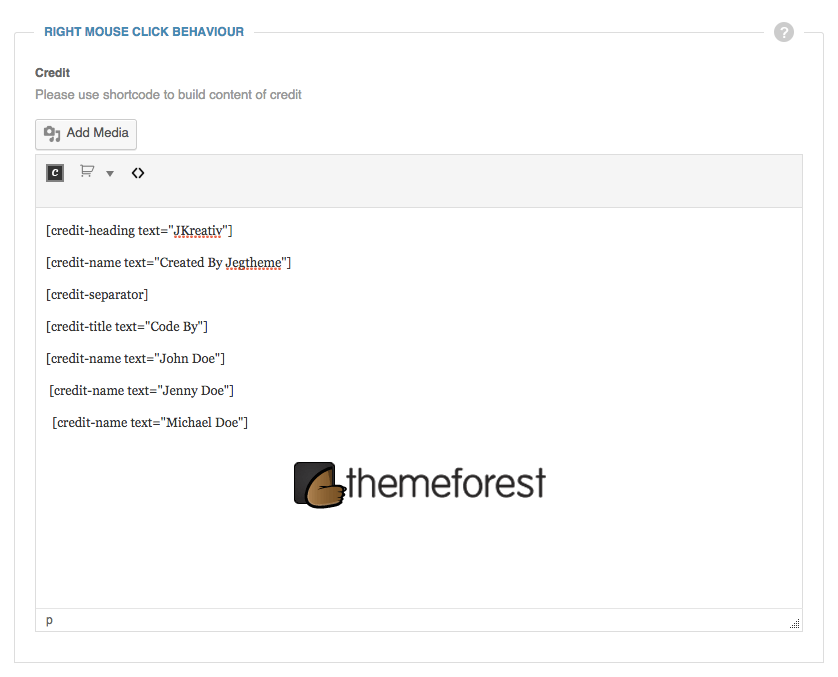 You can also enable Music Background feature, so when right click opened it will automatically play music player.
Right Click – Music Background Example
---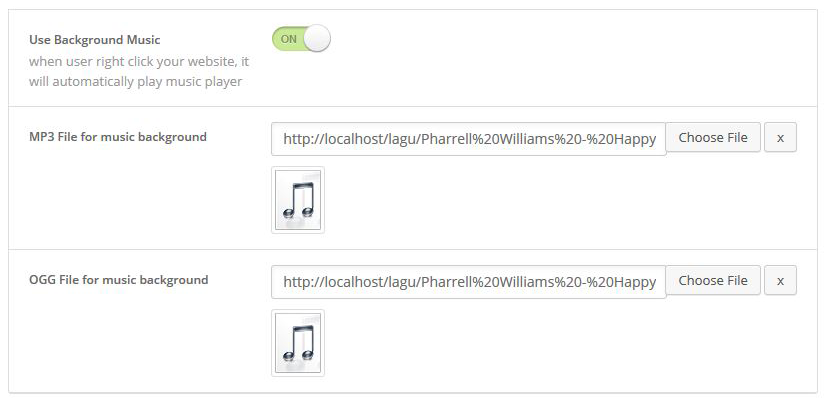 Don't forget to hit Save Changes if you've done.
Created in Denpasar, Bali by Jegtheme. 2020