Footer Landing
Footer Landing only be used on Landing Page (Landing Page Builder – Page Template) and Portfolio Landing Page type (Portfolio Item with Extended Layout).
At first, you will need to enable this first from JKreativ Dashboard→General Setting→Footer for landing page and Extended Portfolio
Enable Footer Element
---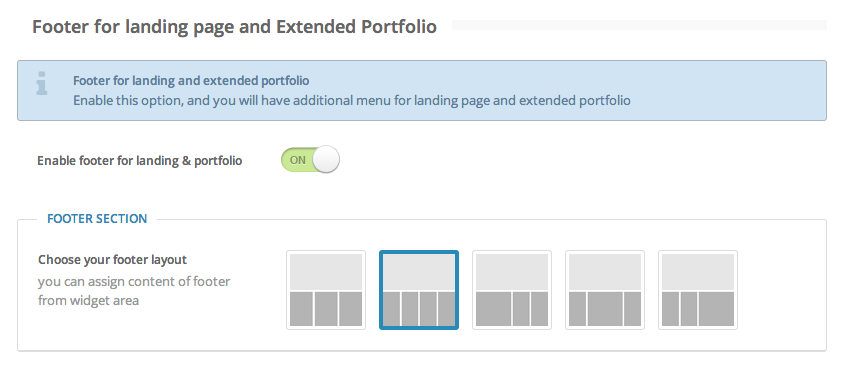 After enabling Footer landing, you will need to go to Appearance→Widgets
You will need to fill Footer Landing Widget. IF you are using 4 Column layout, you will also need to fill Footer Widget 4. So you need to fill the Footer Widgets based on footer layout that you choose previously on Theme Options.
Footer Widgets
---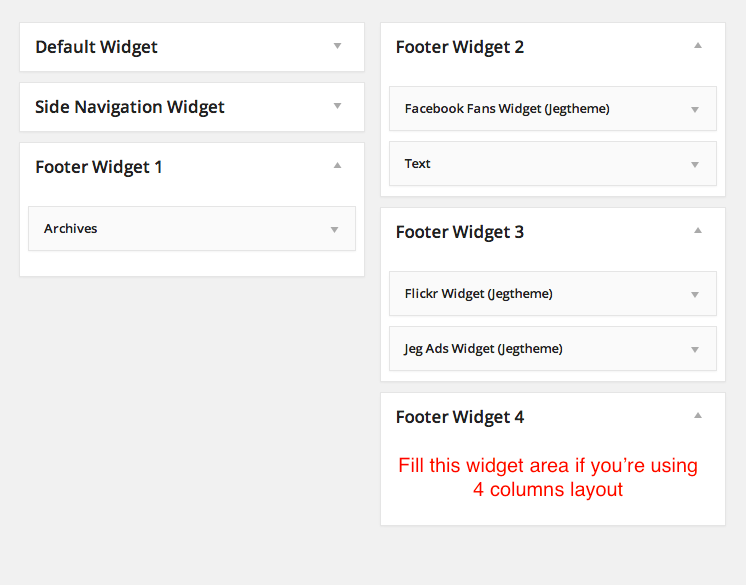 ---
Website Copyright
To setup your Website Copyright, just go to JKreativ Dashboard→General Setting→Website Copyright
Website Copyright
---

Website Copyright If you are using Side Navigation, your website copyright also will show up on the bottom section of Side Navigation.
Created in Denpasar, Bali by Jegtheme. 2020