On Customizer, we also provide you option to setup Footer Landing.
Footer Landing Note Please make sure if you enabling footer landing, so you can customize color of it from here.
To enable Footer Landing go to JKreativ Dashboard→General Setting→Footer for landing page and Extended Portfolio
For more detail information about Footer Landing, you can take a look right here.
Footer Landing Options
---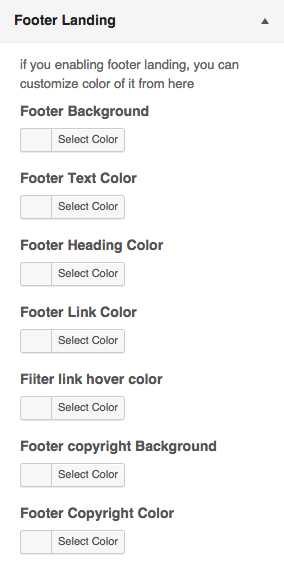 Created in Denpasar, Bali by Jegtheme. 2019