JKreativ General Shortcode
General shortcode will appear on most text area element on admin panel.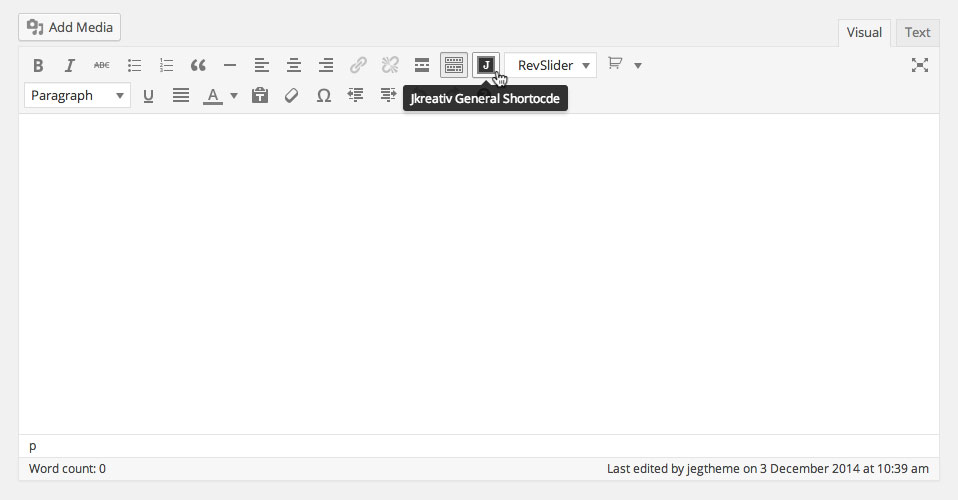 General Shortcode Content List :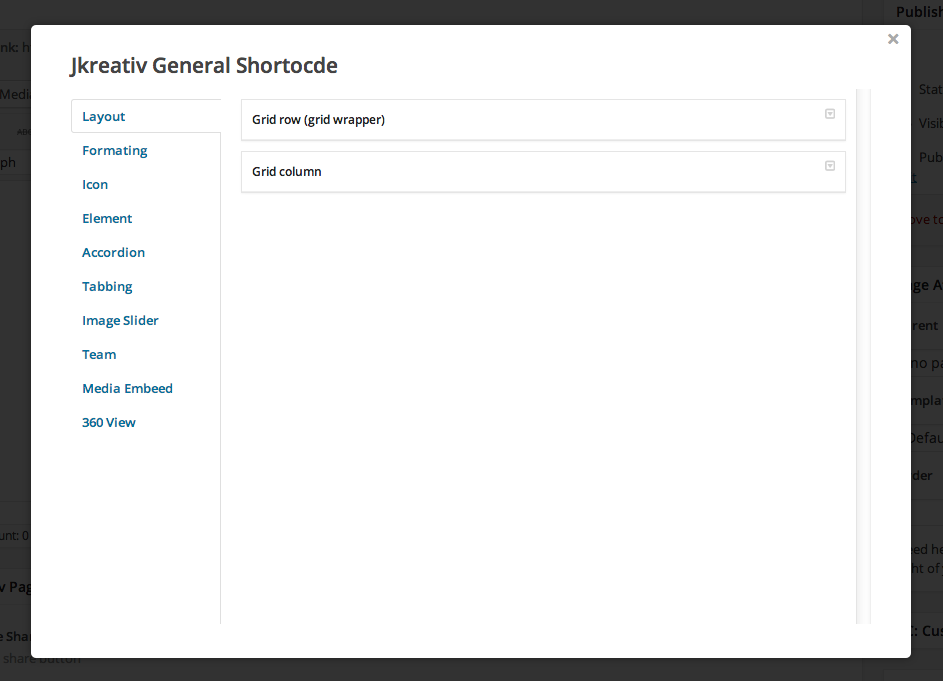 Tabbing

Tabbing alias tabs allow you to show more content on the page using less space.

Example : Use this to see example of this shortcode.
---
Credit Generator Shortcode
Display list of text with scrolling effect on modal popup.
Right Click Behaviour
Credit shortcode will only shown if you enable Right Click Behaviour. For more detail information you can take a look
right here
.
Credit Separator : Add separator with big space.
Created in Denpasar, Bali by Jegtheme. 2019