On Jmagz, you will find 4 type of page template you can use.

---
Default Template
When you want to write About your self, or History of your company, or else, you can use this template. This template not using side feed. On most bottom of page, you also have option to :
Hide Breadcrumb
Hide Share Bar
Hide Author Metabox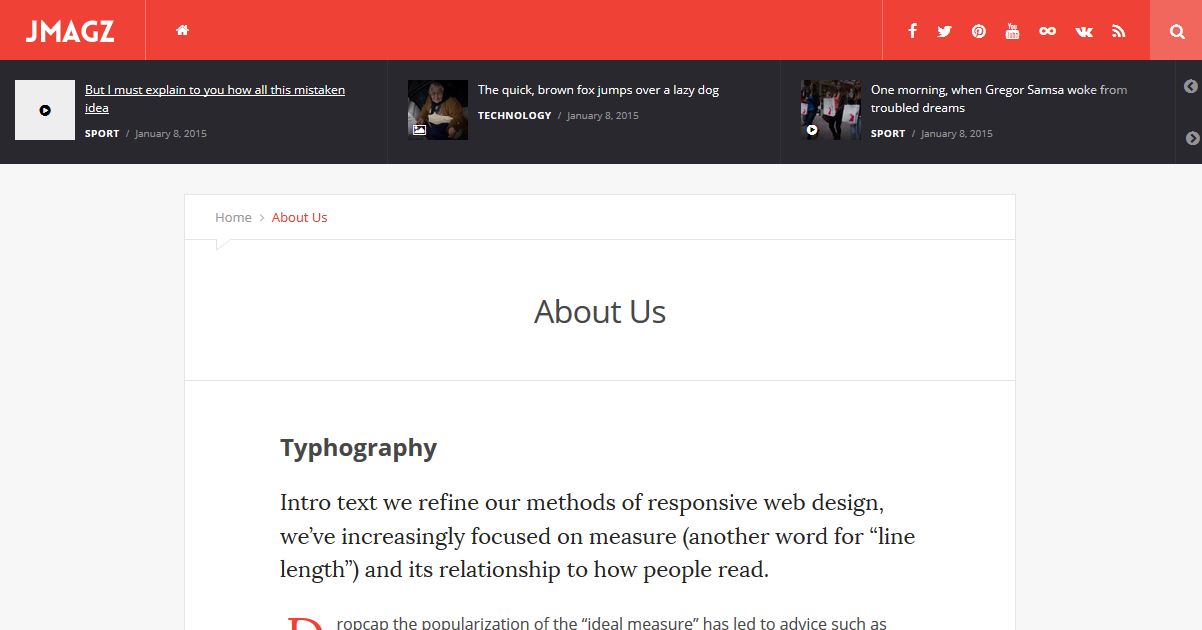 ---
Index Content
This template not having any option you can choose. Using Index Content, you will have archive of all your content, both Post & Review.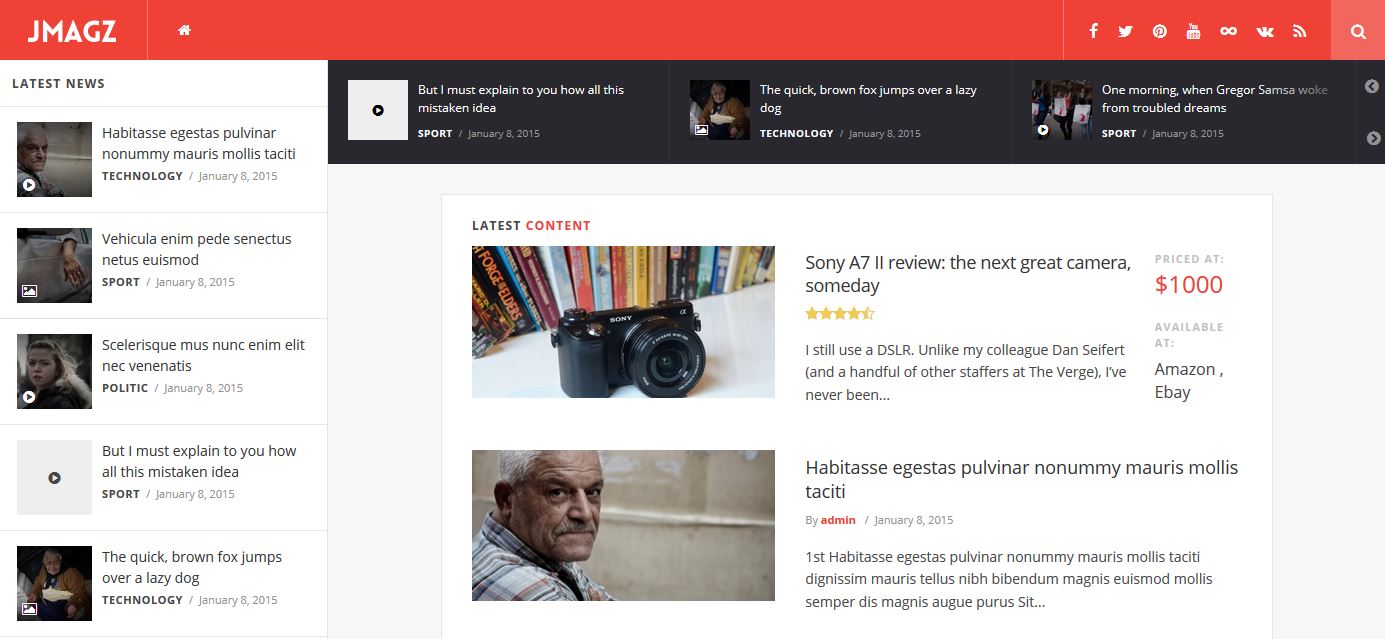 ---
Review Page
This page template is for your review landing page. Side content will automatically turn into review content feed instead of News Post Feed.
Register Review page to JMagz Admin Panel
To setup your landing page as Front page, please go to Jmagz Admin Panel→Review Option→Choose your review page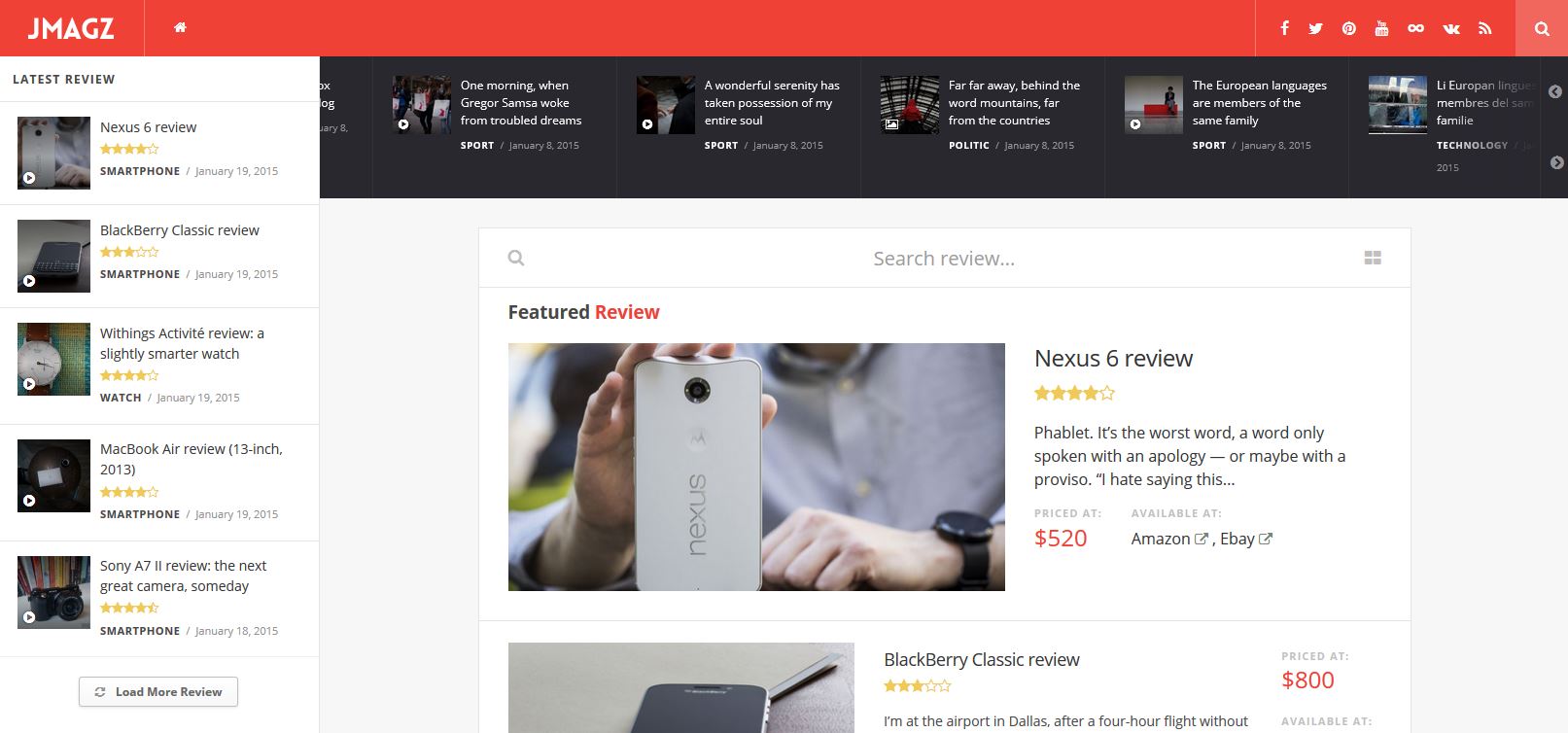 ---
Landing page
We are using visual composer (Drag and drop page builder) to build our landing page. Please refer to this link  to familiarize you with visual composer element.
Setup Landing Page as Front Page
To setup your landing page as Front page, please go to WordPress Admin Panel→Setting→Reading→Front Page Display→and Choose Static Page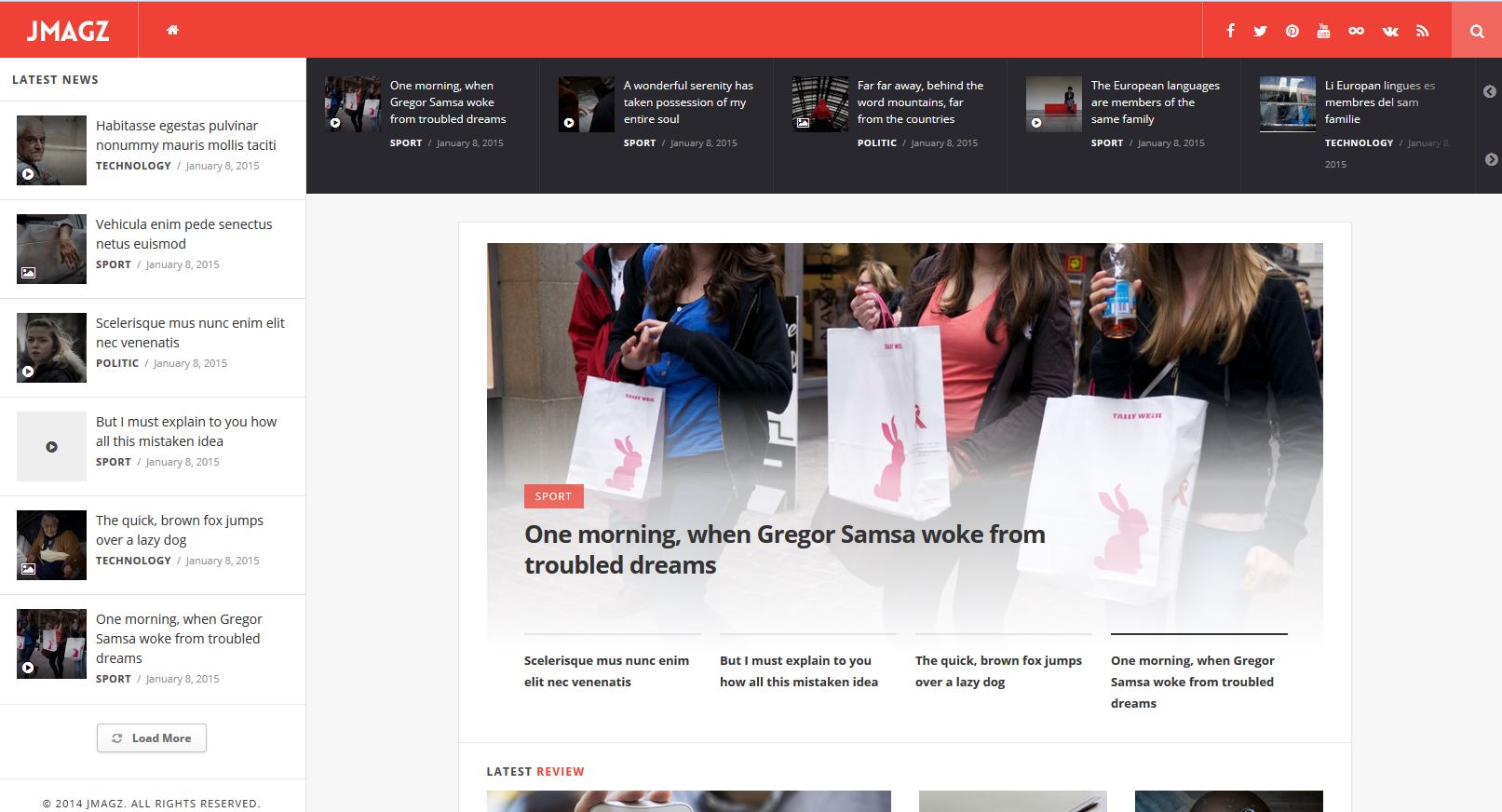 Created in Denpasar, Bali by Jegtheme. 2023