Most of customer want custom layout for each Category. With Jmagz, we provide option to build your own category layout. On version 1.0.0 we only provide Category Builder for Post Category. we have plan to broader option into Review Category and Review Brand.
To use Category builder, you will need to go to Posts→Categories→(edit one category)→Category Layout. You can choose one layout of 3 layout we provide, or you can also build your own layout

and to create Category builder, go to Cat Builder→New Cat Builder. For more information about Visual Composer Element, please refer to  this url

This builder using Visual Composer, and you will also have additional Layout for category feed.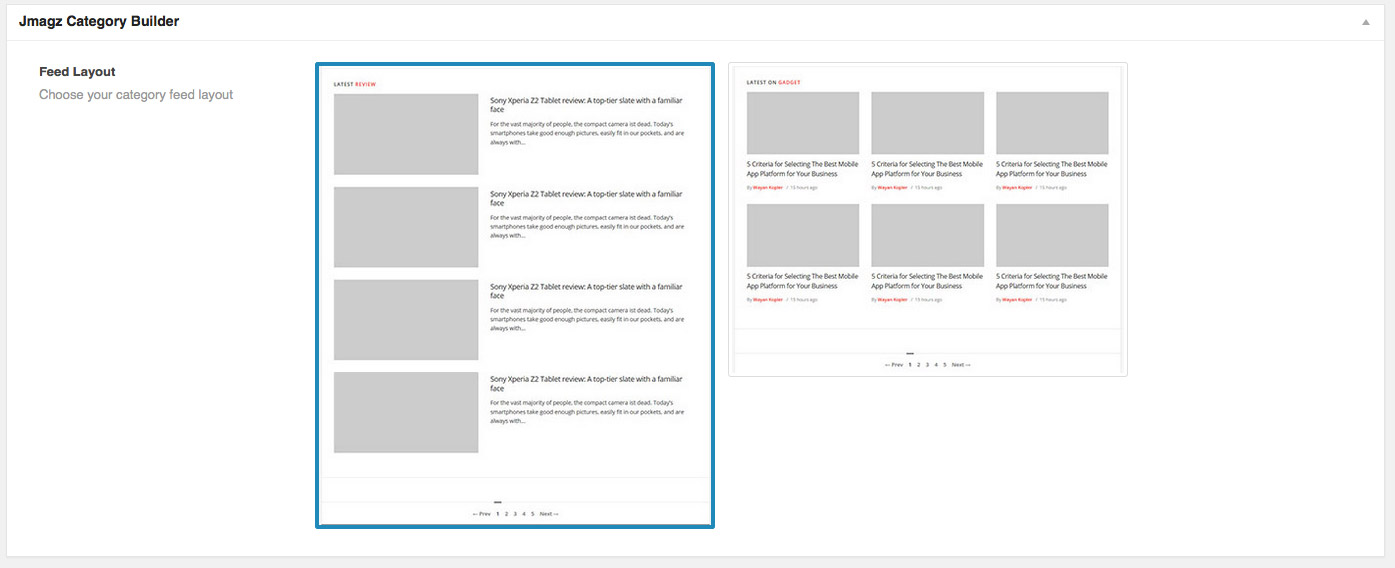 Created in Denpasar, Bali by Jegtheme. 2023