We provide several additional widget that included with this themes. Those widget are :
Facebook Fans Widget
Ads Widget
Most Popular Widget
Latest Post Widget
Widget Area
On blog, single page, you have option to include widget list. And you have option to choose which widget area you want to use.
With in this themes you able to have widget area as many as you like. and put it on single page, blog, or portfolio with cover template base on your requirement.
To create new widget, you need to go to wp admin panelAppereance→Widgets . Beside Widget title, you will have button namedAdd or remove widget area

You will see box overlay, and you can add, or remove widget list that you need.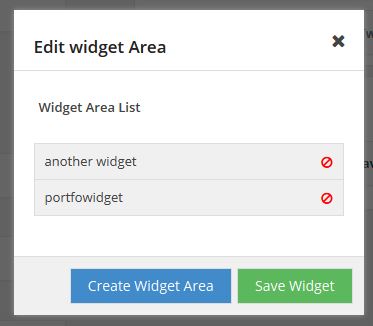 Created in Denpasar, Bali by Jegtheme. 2023