After you finish activating Jobplanet theme. You will be notified that you need to install the required plugins for this theme.
Click Begin Installing Plugins to install the required plugins.

You will see a list of all required plugins that need to be Installed & Activated.  The image below is a sample of the list where you will be prompted to install and activate of all the required plugins.
Install Required Plugins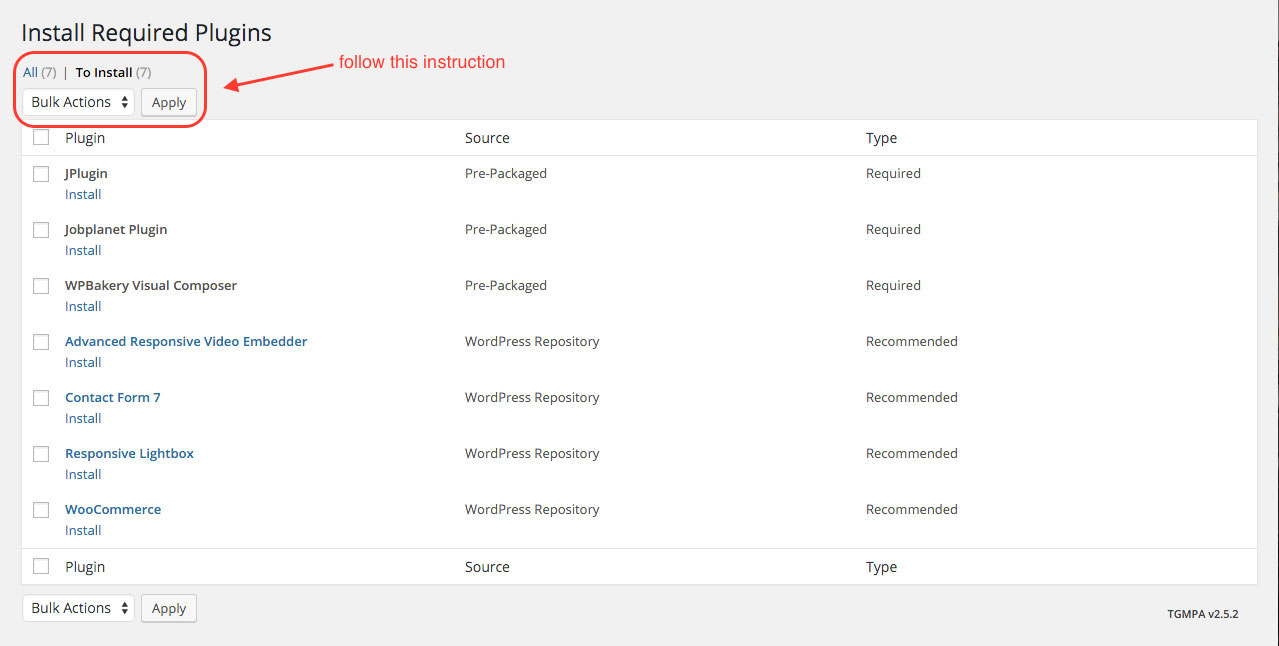 Activate Required Plugins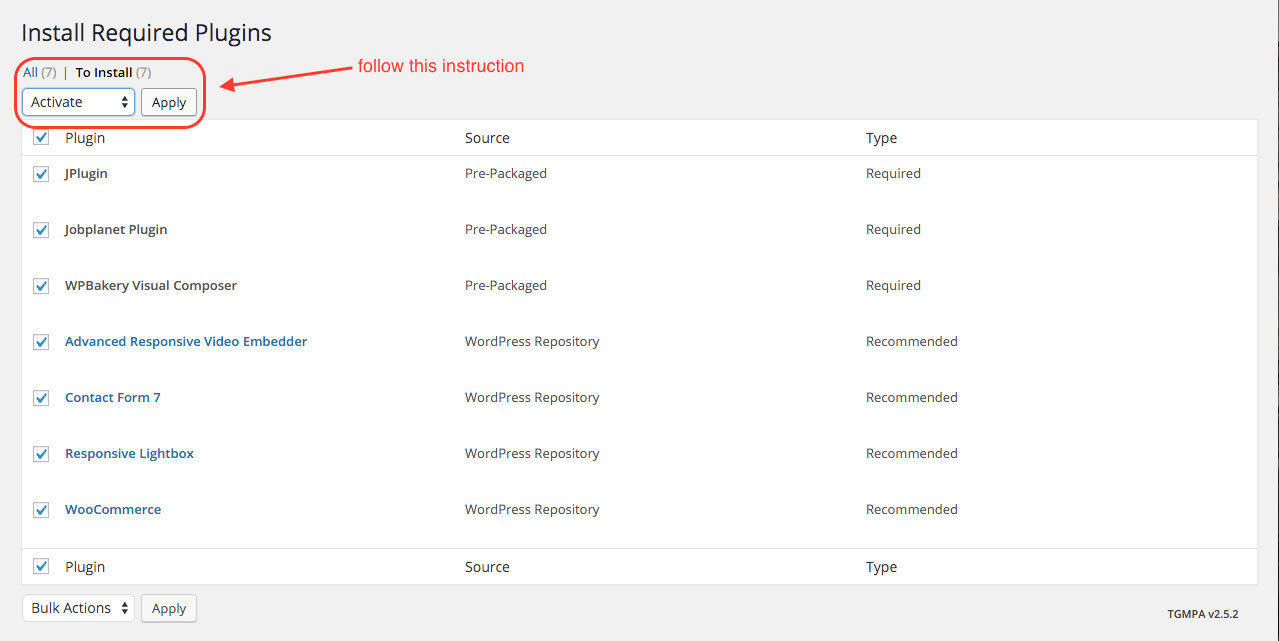 Successfully Activate Required Plugins Message

Once activation of the required plugins has finished you are now ready to create Awesome Stuff with Jobplanet.
One Click Install Feature
As a thank you to our existing clients who have already bought and used some of our other themes, we've strived to include an extensive feature list on the initial version. Jobplanet includes an 
Initial Setup & Import 
feature, so you can access several of our demo previews on your site as well.
We hope this feature will help you. and save time, in learning how to best use this theme. You can follow the instructions right here.
Created in Denpasar, Bali by Jegtheme. 2023