To set up
Email Options
, please go to
Jobplanet Dashboard
→
Email Option
→
General Email Setting
Your email logo : Insert an image for a logo to appear in your emails.
Your email sender : The "From" e-mail address for all outgoing messages. Cc'd emails will also send to this address. This should be your email address, example : [email protected]
Copyright footer on email: Enter text for the copyright footer on your email form.
Max job per email alert : Sets the maximum number of jobs per email alert.
General Email Setting
---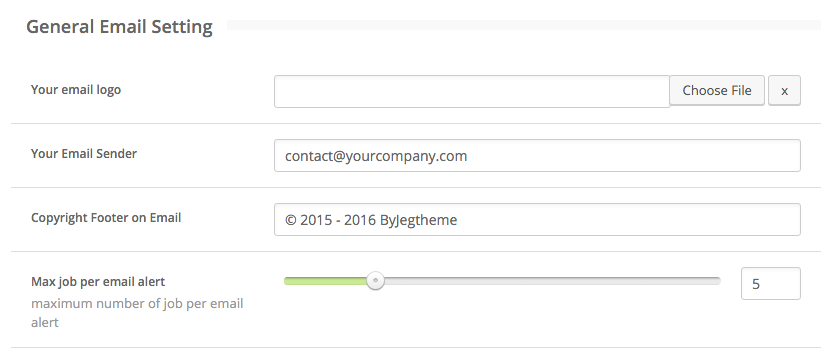 Created in Denpasar, Bali by Jegtheme. 2023