You can have as many sidebar as you want. When first you install the themes "Default Sidebar" added and used for default sidebar. You can create or delete sidebar on :
JPhotolio Setting » General Setting » Sidebar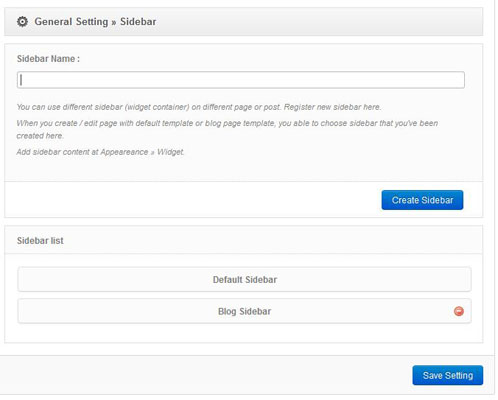 After creating sidebar, now you can able to place widget inside sidebar.
Just go to the Appearance » Widget
And you will find sidebar that you have been created. Drag Widget to sidebar. to drop it on sidebar.
Created in Denpasar, Bali by Jegtheme. 2019