After installing wordpress, first page that you will see is index page that actually a blog page. But if you change your front page to other page (ex : Front Slider), than you will need to create a page that will show blog.
---
Create Page for Blog
To create blog page, just go to Pages » Add New
Then on Page Attributes Metabox » Template Option» Blog Page
On JPhotolio Page Setting metabox, you will not see any option. But all option for blog available on JPhotolio Themes Setting.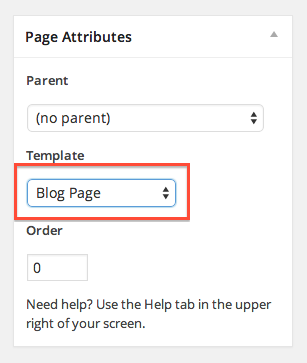 ---
Set Post page as Blog
To set this page become front page of your website, just go to Setting » Reading
On Front page display option choose a Static Page and change Posts Page to your newly created blog page.

---
Blog Setting
You will find all option for blog on JPhotolio Setting » Page Setting » Blog
All option on this page will affect single blog entry, archive, search page, and blog list it self.
Blog Layout : Choose blog layout, you have 3 option (blog with right sidebar layout, blog with left bar layout, blog with no sidebar or full width layout)
Blog Sidebar : Choose sidebar that fit with your blog. To create and manage sidebar, please go to this link
Number of post : Number of post that will show on blog page, archive page, and search page. if you have more post, it will splitted with paging.
Exclde Category : Exclude category from listed on blog page. You may use it if you want to have several blog page. or just to hide post with certain category
Hide blog meta : Someblog don't want user know detail about who is writing blog, or when its published. You can hide meta blog post. Default state of this option is ON.
---
Set Featured Image on Blog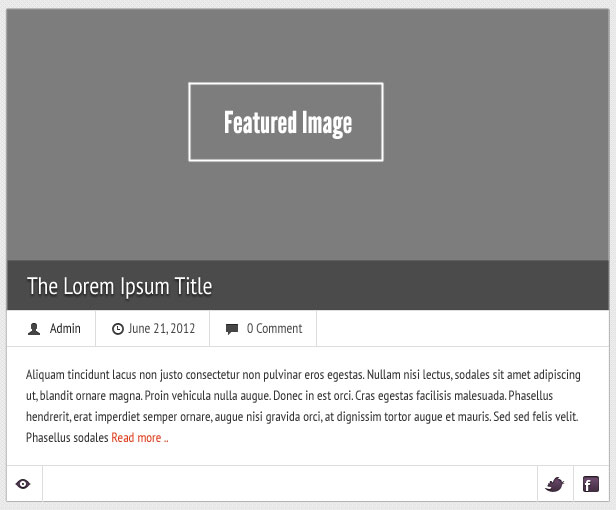 When you creating new post / page, go to bottom side of right sidebar, you will find Featured Image metabox. For upload or use uploaded image instruction please follow this link . And right before you click insert post, change it to click use as featured image.


Created in Denpasar, Bali by Jegtheme. 2019