Pinterest is a virtual pinboard where you can upload photos or images that can be entered into customizable categories. The Pinterest Feed will display these photos or images on your site according to the widget type you choose.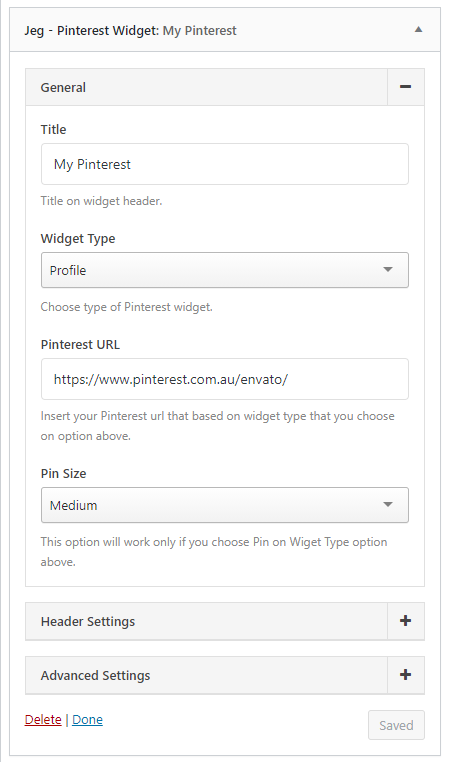 Title
Title on widget header.
Widget Type
Choose type of Pinterest widget.
There are 3 types that you can choose from, namely

Pin

,

Profile

, and

Board

.
Pinterest URL
Insert your Pinterest url that based on widget type that you choose on option above.
Pin Size
This option will work only if you choose Pin on Wiget Type option above.
Created in Denpasar, Bali by Jegtheme. 2023