Hello, this documentation will tell you how to use the Social Feed element to appear on your site. First, the Social Feed element can be used by 4 sections:
Depending on what section you use, below is an explanation of each of the sections.
WPBakery
---
For WPBakery users, in WPBakery Editor you can add new elements and you will see the Jeg – Social section, then you can select the Social Feed you want to add in that section.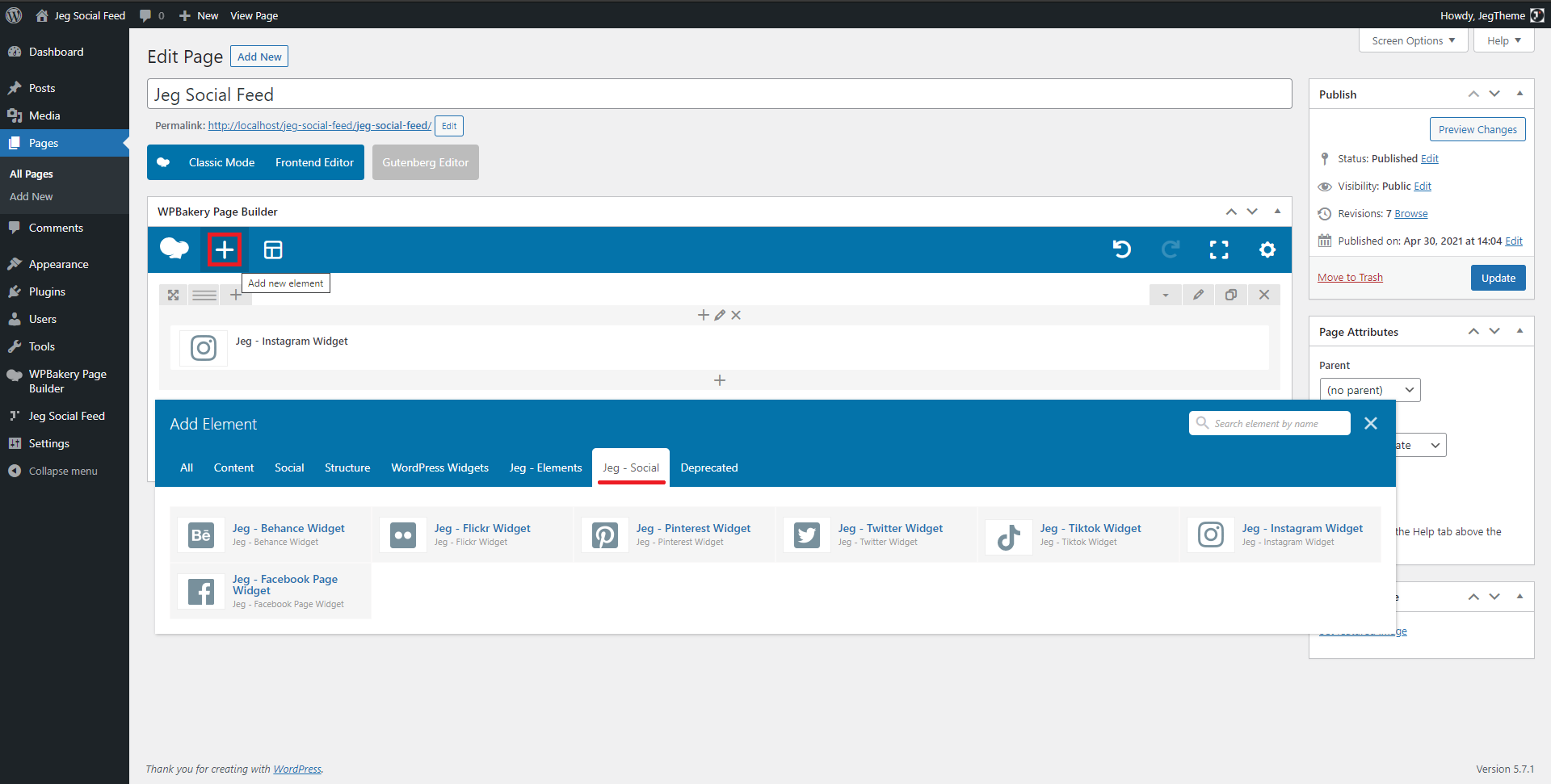 Elementor
---
For Elementor users, in Elementor Editor you can directly search for the Social Media name you want to add, for example, Jeg - Facebook Page Widget, then you can drag the Social Feed element to the section you want in Elementor.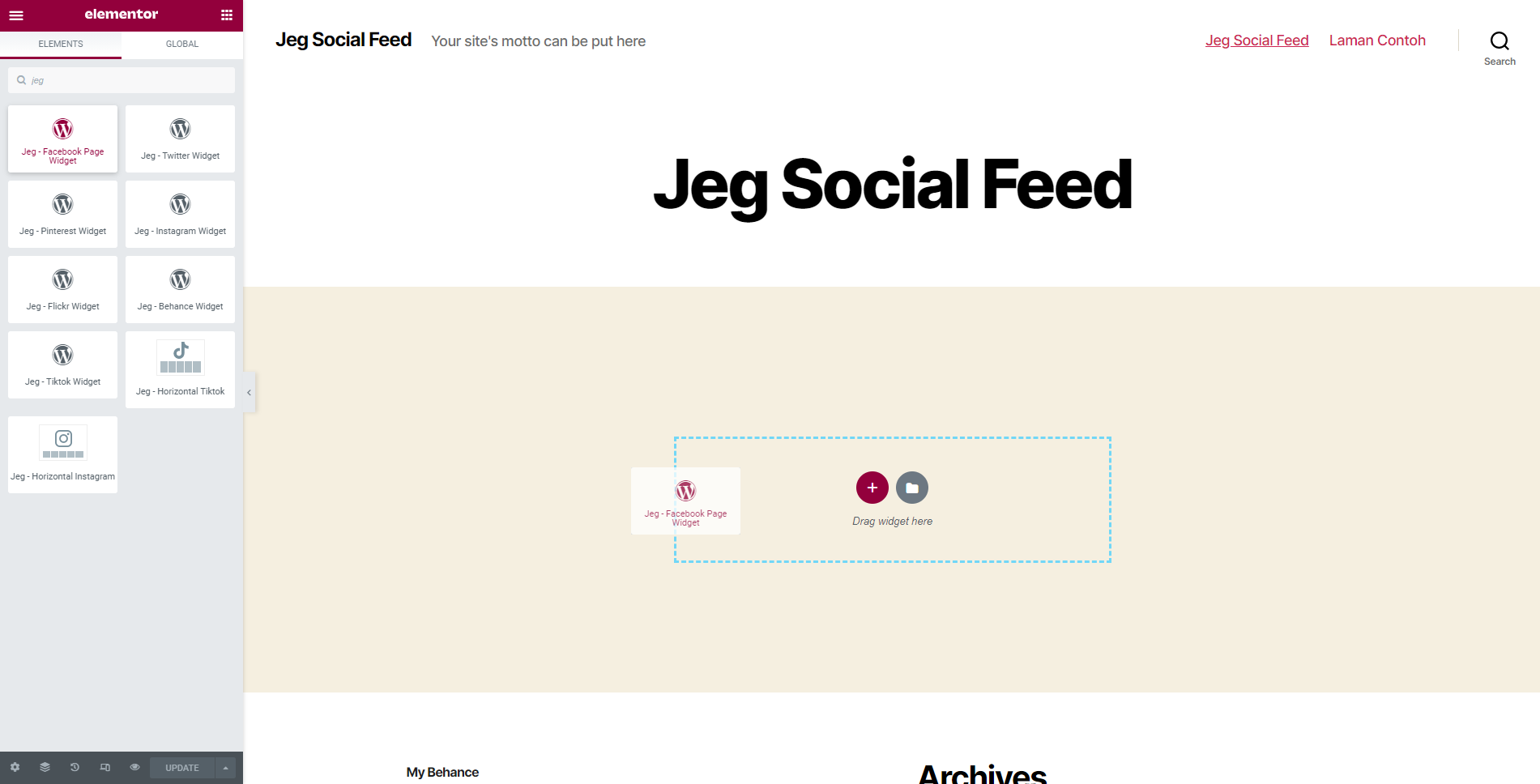 Widget
---
If you want to add a Social Feed element to the widget, you can go to Appearance -> Widgets then you can search for the Social Media you want and add a widget as adding a widget in general.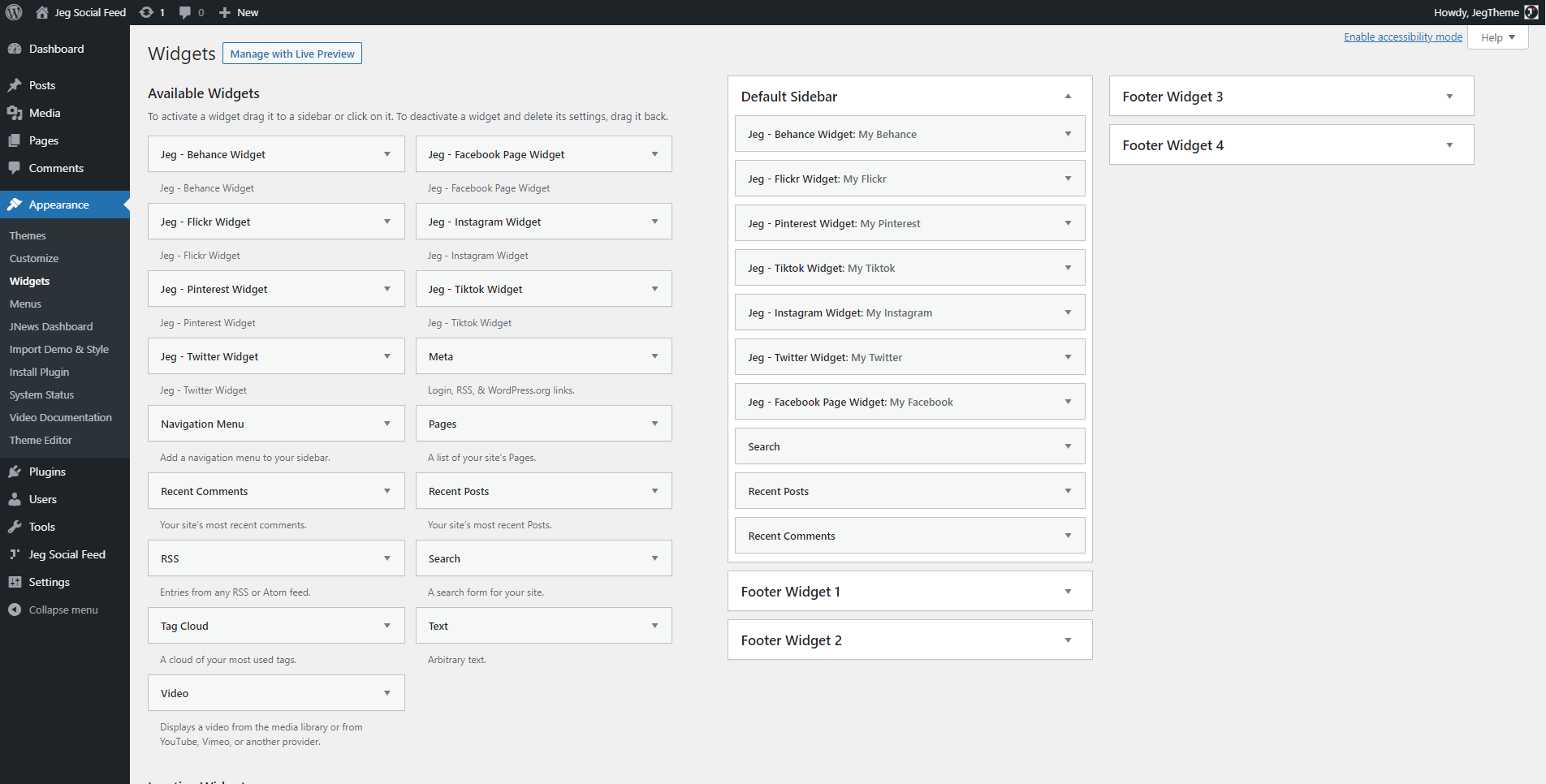 Shortcode
---
In a text editor, you can usually add a shortcode to use an element. To add a Jeg – Social Feed with a shortcode, you can click the Jeg Generator button on the toolbar (Arrowhead in Figure below). After that, you can see the available shortcode elements and you can add them according to your wishes.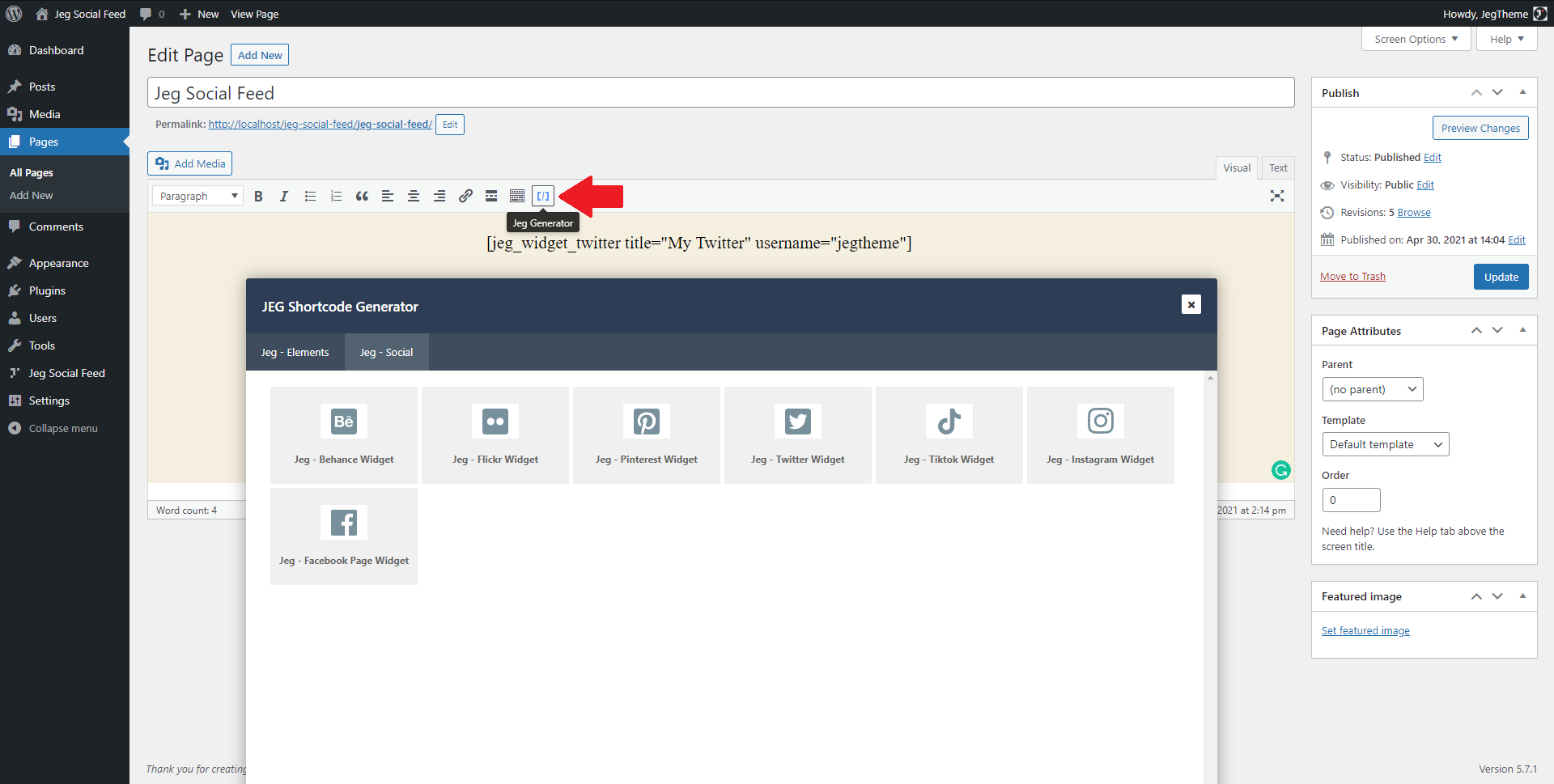 Created in Denpasar, Bali by Jegtheme. 2023