Sometimes you may face an error dialog like the image below when editing the checkout page.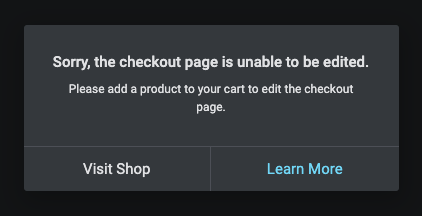 No worry, you're coming to the right place. In this case, you need to add a product to your cart. You can go to your shop page and then add a product to the cart.
Make sure your cart is not empty when you're going to edit the checkout page. If you don't have a product yet, then you need to create one.
If you still getting problems, please don't hesitate to ask for help on the Magnitude support forum.
Created in Denpasar, Bali by Jegtheme. 2023