You can override portfolio page and single page background colors and container width. Please navigate to Customizer → JEG: Portfolio Option → Style Option.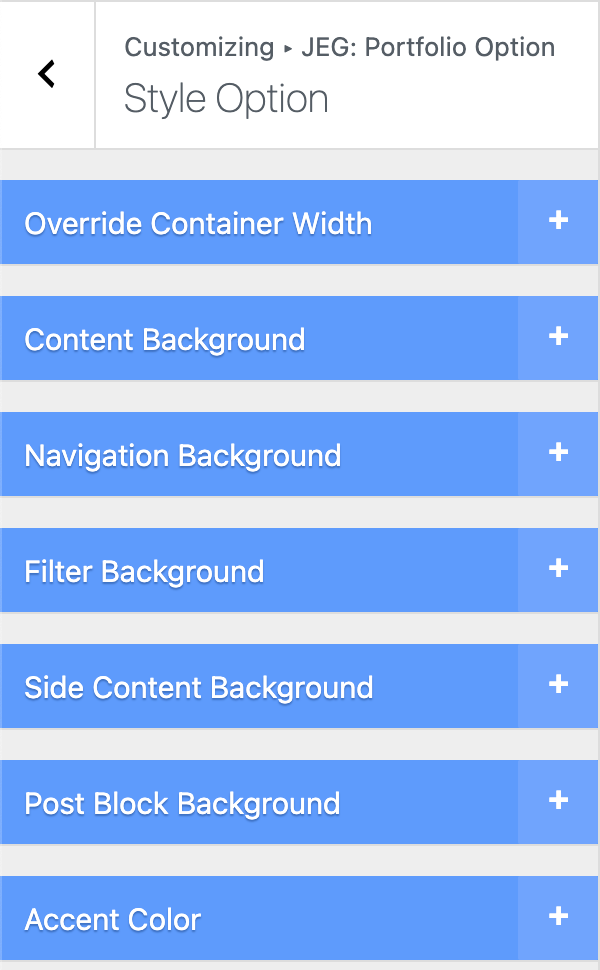 Container Width
On this option, you can set max width for screens with maximum width 1440px and screens with width more than 1440px.
Background and Color
There are several color options you can customize on Jeg Portfolio.
Content Background
Background Color
Gradient
Image
Navigation Background
Background Color
Gradient
Filter Background
Background Color
Gradient
Side Content Background
Background Color
Gradient
Post Block Background
Background Color
Gradient
Share Pop Up Background
Background Color
Gradient
Accent Color
Created in Denpasar, Bali by Jegtheme. 2023