Control the archive layout (e.g. Portfolio Search Page). To configure the archive layout, go to Customizer → JEG: Portfolio Option → Archive Layout.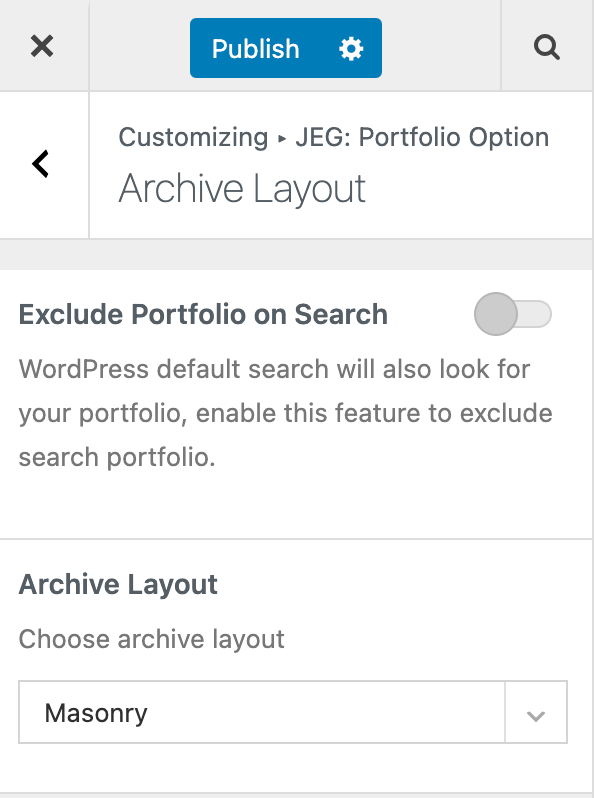 Exclude Portfolio on Search
Your portfolio posts will be included on the search result by default. If you want to exclude it, you can enable this option.
Beside of default search, there is search feature on the portfolio page that can be used to search only portfolio post type. This search template will use archive layout. There is 2 option for the Archive Layout.
Masonry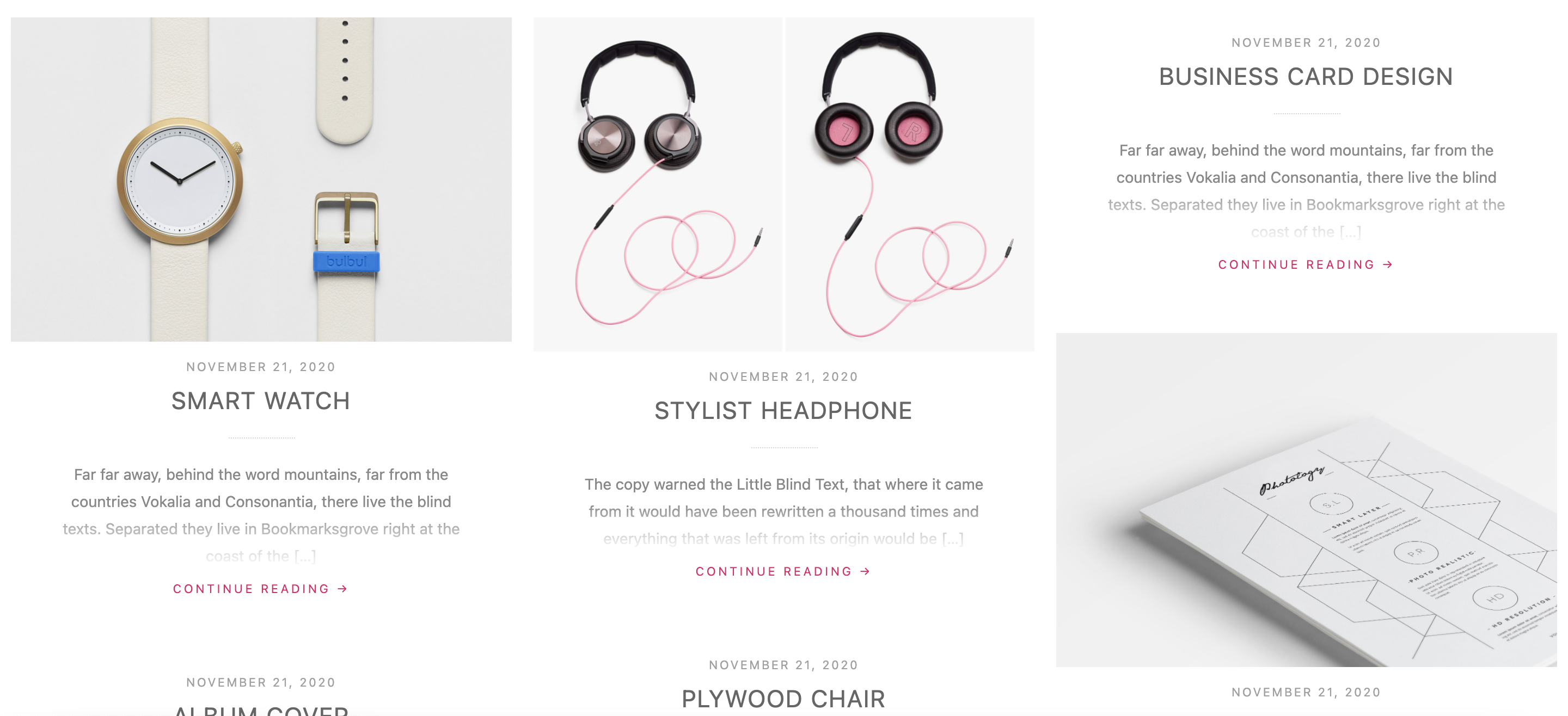 Normal

Created in Denpasar, Bali by Jegtheme. 2023