This plugin included with One Click Import Demo Content, so you will be able to have several our demo preview on your site. This feature will help you to understand how to show portfolio.
You can easily access import feature from WordPress Admin Panel→Jegtheme→Portfolio Import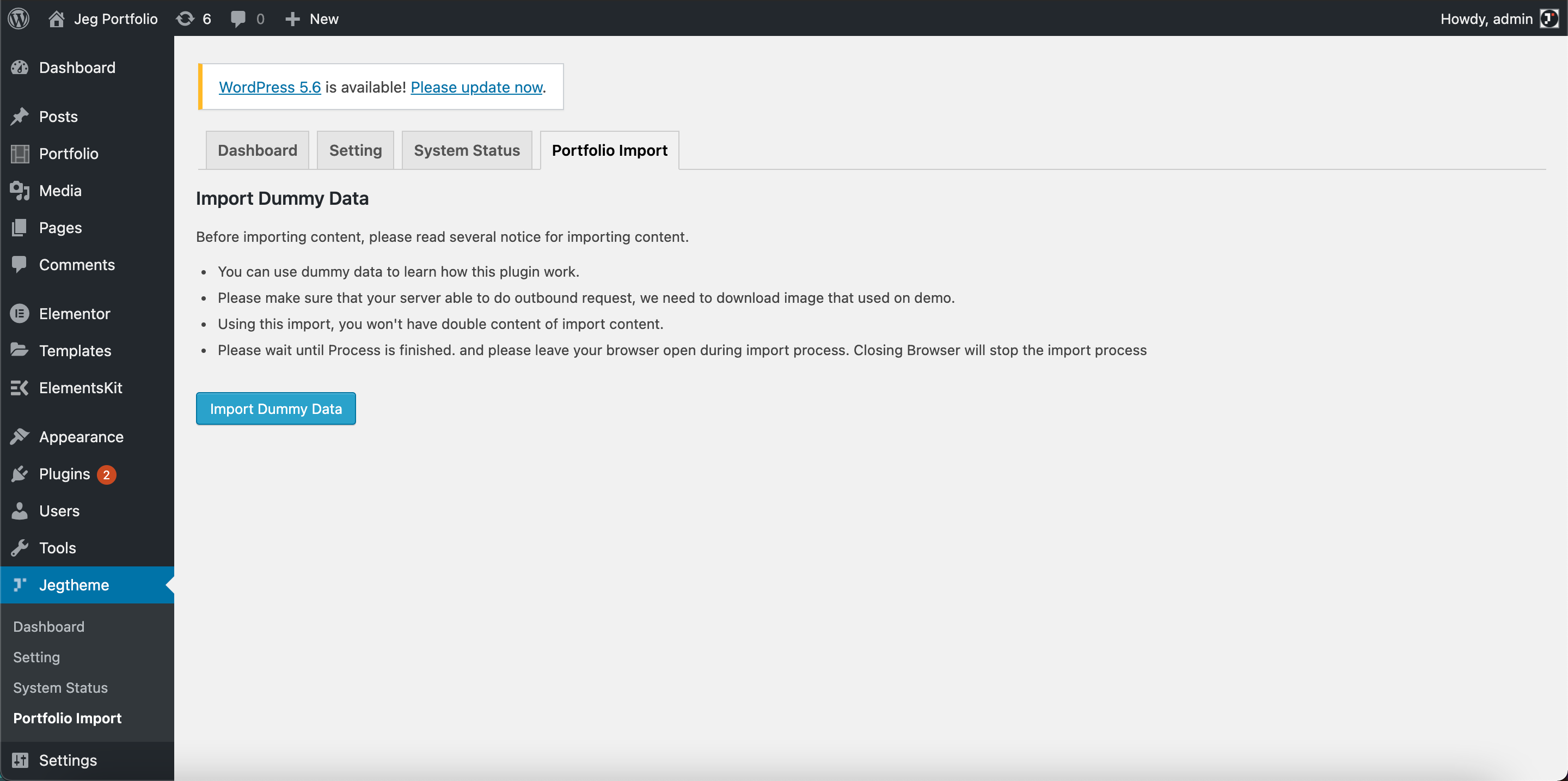 Begin Importing Demo
When you importing the demo, please read several notice for importing demo. So there's no problem will occurs during import demo process.
Created in Denpasar, Bali by Jegtheme. 2023