Right after you finish activating your themes. You will notified to install required plugin for this themes.
Click Begin Install Plugin

You will get list of plugin to install & activated. For minimy, you will need to install 1 plugin.

After Install all plugin, go to WordPress Admin Panel»Plugins»Installed Plugin, and you will need to activate those plugin.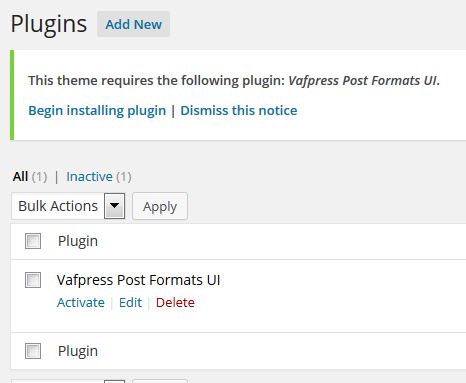 Optional / Recommended Plugin
We are also add optional plugin into list. during installation plugin process, you will also see Responsive Lightbox plugin in the list. This plugin is giving your image power to show lightbox instead of go to attachment page.
You can either install it or not. if you having another choice of plugin to use, you are free to use your own plugin as another solution.
Created in Denpasar, Bali by Jegtheme. 2023