There are few things that we'll explain to you on this part :
Managing Menu Locations
Mega Menu Category
Info
If you're not familiar yet working with WordPress Menu, please follow this link for more detail about it.
1. Manage Menu Locations
---
With JNews, you are provided 4 different locations of menu that you can use on your website.
You can set up these menu locations from WordPress Admin → Appearance → Menus and click Mange Locations tab.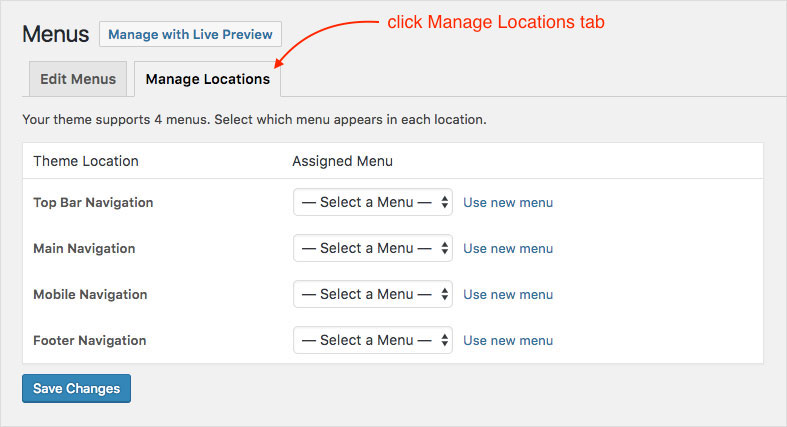 2. Mega Menu Category
---
We also provide built-in mega menu especially for category. With this feature you will be able to show post list on your menu. You can choose which post will appear on the menu dropdown by using the filter option available.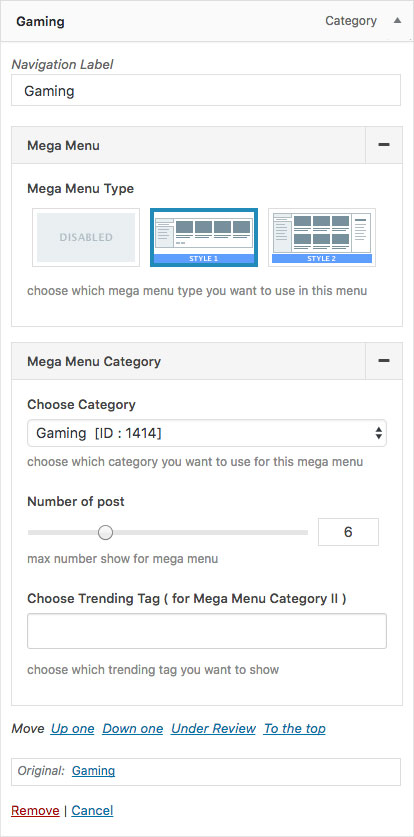 As you can see on the image above, you can see Mega Menu and Mega Menu Category tab on menu item panel. Please check the following explanation below about mega menu :
Mega Menu
Mega Menu Type
Choose mega menu layout that you want to use for the current mega menu.
Mega Menu Category
Choose Category
Select which category that you want to use for the current mega menu.
Number of Post
Set the number of post shown for the current mega menu.
Trending Tag
Choose which post tag that you want set as trending tag for the current mega menu. Please note, this option will works only for Mega Menu Style 2.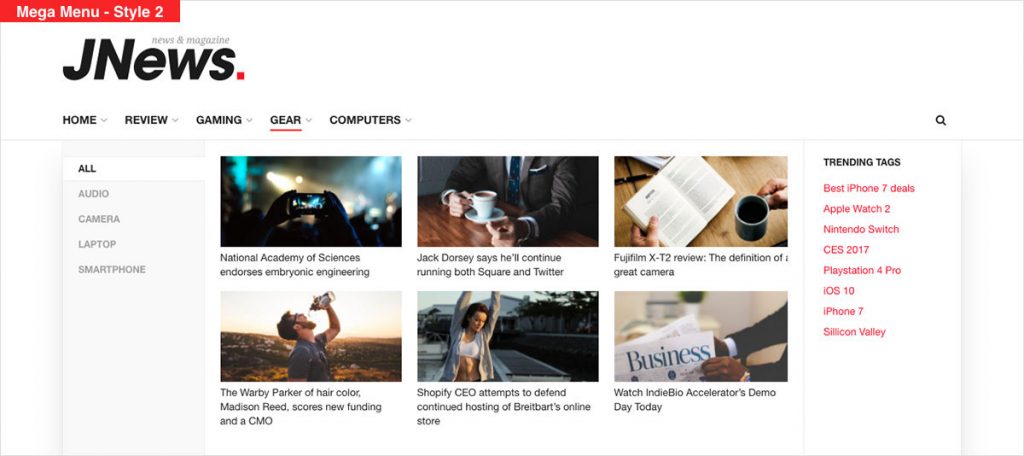 Created in Denpasar, Bali by Jegtheme. 2017