With JNews, we bring liked and disliked post feature. Your site visitor just need to login on your site and they can give like or dislike on certain post. Don't need to worry about user login and registration, we've provide built-in Social Login & Registration feature that makes user login and registration more easier and fun.
Not only that, your site user will be able to see their liked or disliked post archive, and even this feature can be used as post bookmark for your site user. On this part we will guide you how to use like post button feature with JNews.
JNews Like Button Plugin
---
To enable like post button on your website, you just need to install JNews – Like Button plugin. You can easily to install and activate this plugin from Plugin Dashboard by go to JNews Dashboard → Plugin
Like Post Setting
---
Right after you've done with the plugin activation, next you can setup the plugin settings to fit with your website need. On this part we will guide you how to setup like post button with JNews.
You can access like post button option by simply hit the Option button on the Plugin Dashboard or go to JNews Dashboard → Customize Style → JNews : General Setting → Like Button Setting
On the Like Button Setting panel you will find Show Like Button option.On this option you can choose to show Like + Dislike button, show Like button only and Hide them if you won't to show them.
Like Post Button Preview
---
The following attached images below are like & dislike post button preview.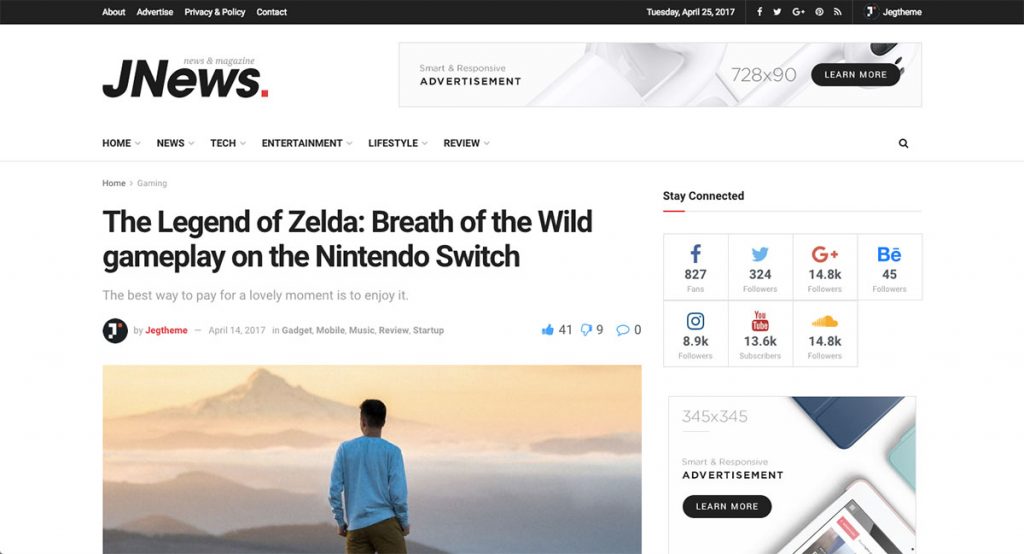 You can easily access liked post archive here http://yourdomain.com/post-liked/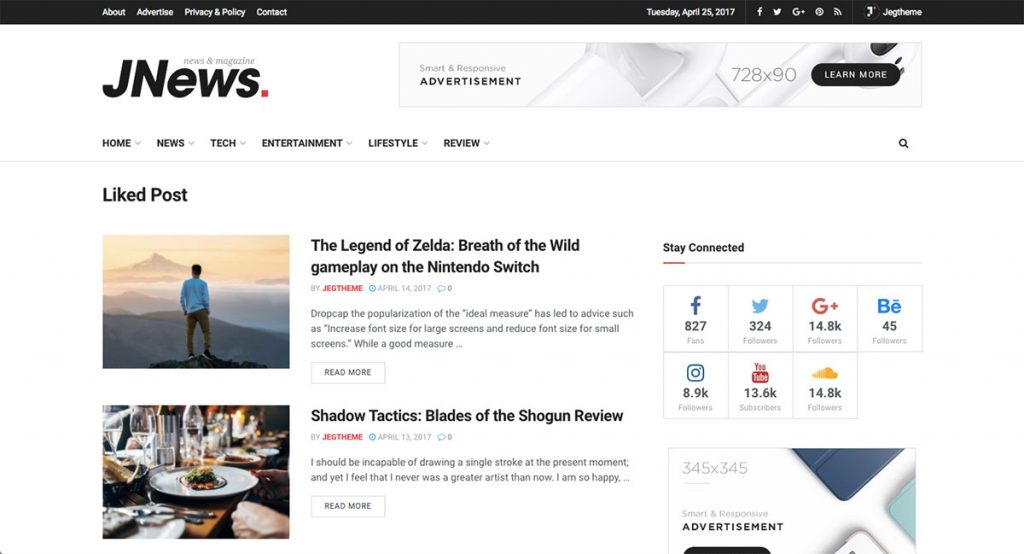 You can easily access disliked post archive here http://yourdomain.com/post-disliked/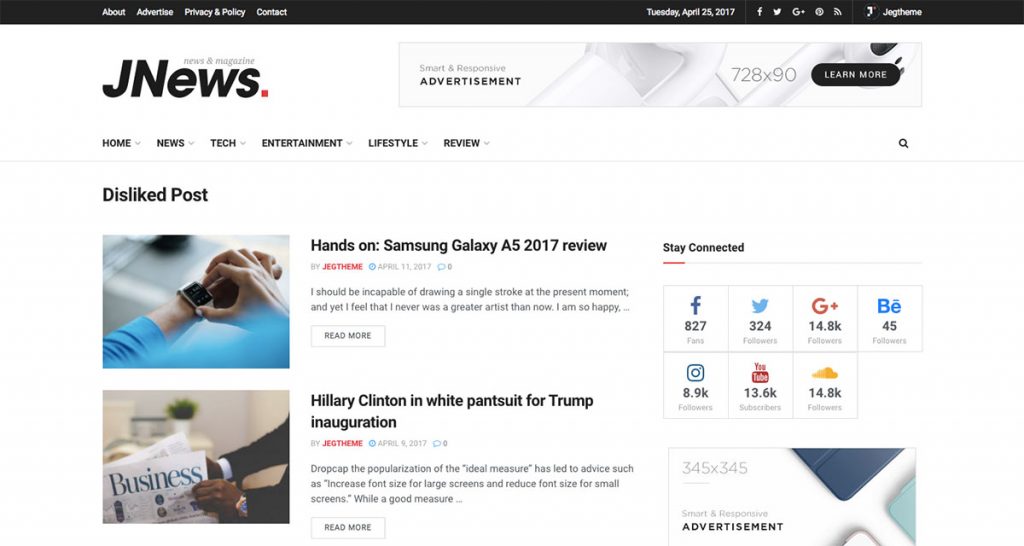 Created in Denpasar, Bali by Jegtheme. 2017